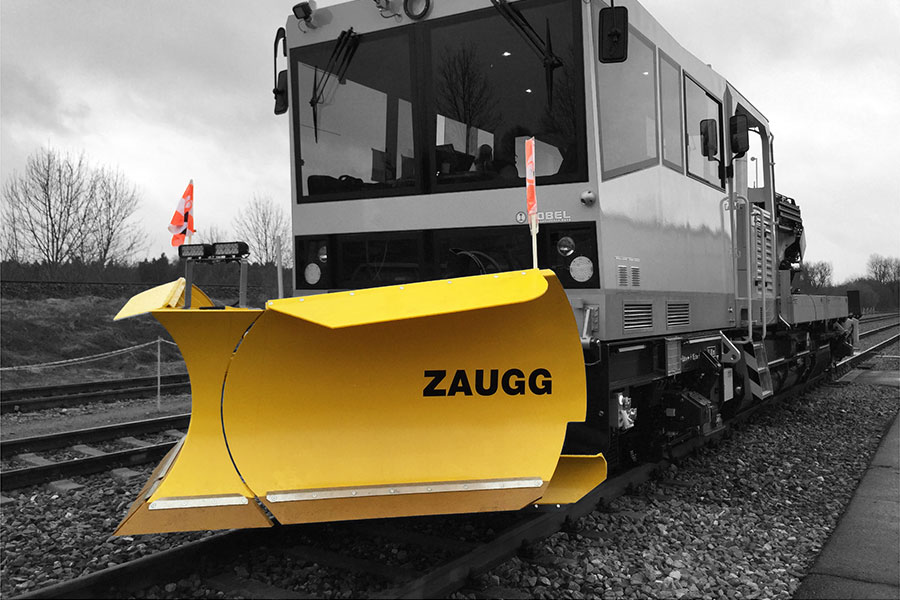 Snow plough
Selected projects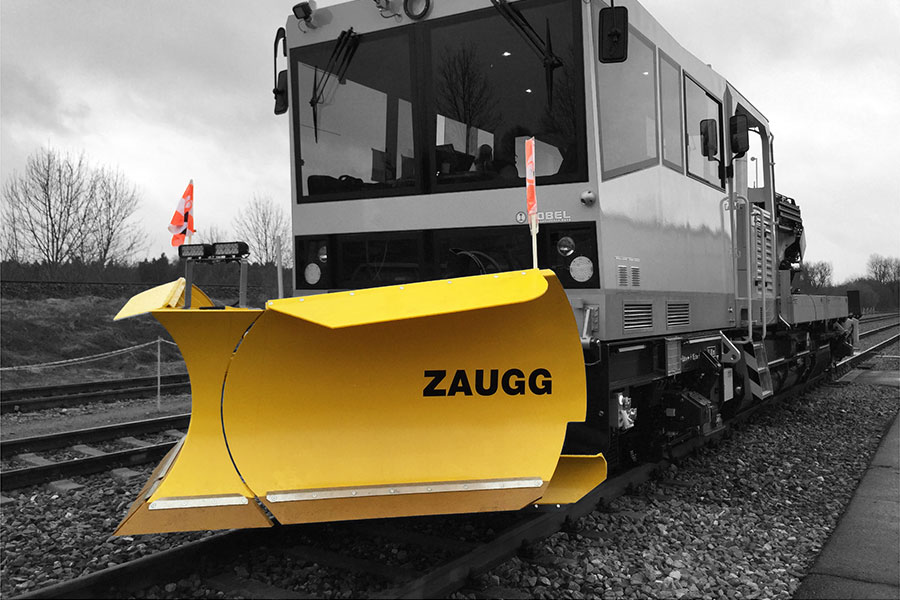 Wedge-shaped plough K10-Vario
The wedge-shaped plough K10-Vario with its rounded plow shape is designed for variable clearing duty with two plough wings. The snow plough is fastened using Gjerstad mounting points.
By means of the hydraulically adjustable plough wings, the wedge-shaped plough can be adjusted so that the snow is shifted to the left or to the right. The snow can be transported in a V–shape (monitoring the intermediate positions is possible). The swivel cylinders are secured using pressure control valves.
Using the lifting/lowering device, the plough can be raised to approx. 160 mm above the top of rail. The wedge-shaped plough is equipped with PUR wearable blades and the distance from the front plough's blades to the ToR can be adjusted by means of adjustable castors.
The track plough is fitted directly behind the wedge- shaped plough. It is raised hydraulically while sensors monitor its position and indicate it on the display. The track plough's wearable blade is made of high-strength plastic, wherein the precise (optimal) shape is individually agreed upon. The track plough is equipped with an adjustable overload protection.
Technische Daten
| | |
| --- | --- |
| Clearing width | 2'920 mm |
| Clearing height, front | 1'020 mm |
| Clearing height, rear | 1'230 mm |
| Weight | 1'620 kg |
Product Manager Railway Systems
Send us your enquiry electronically by email or contact us right now by phone: +41 (0)34 491 81 11
GALLERY - realized projects attachments