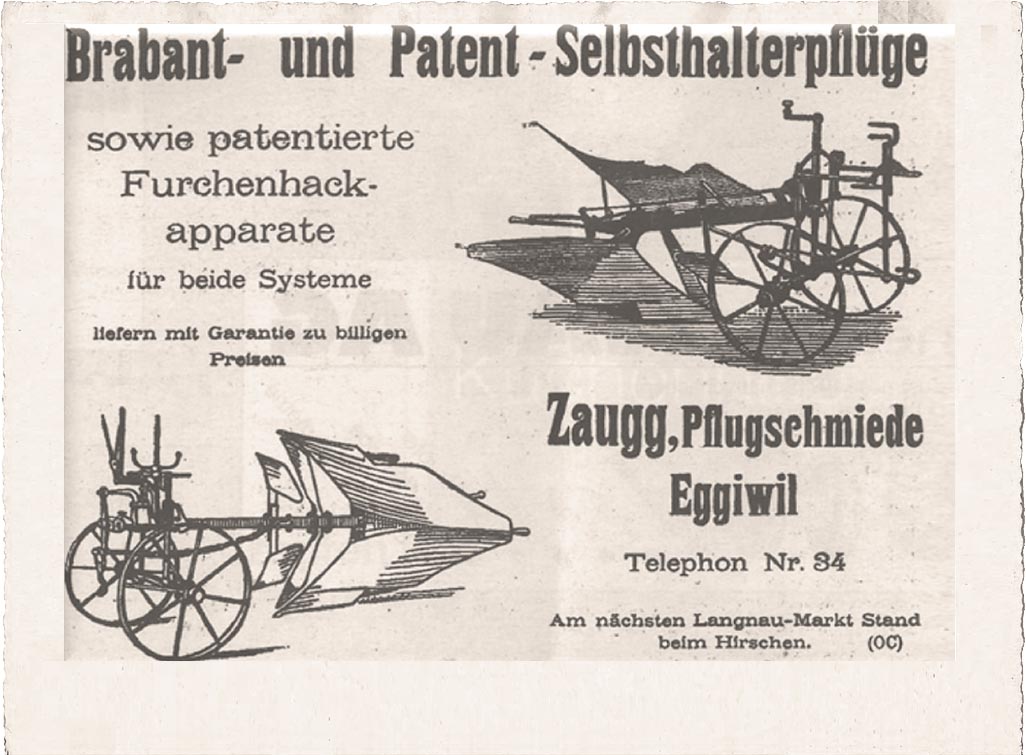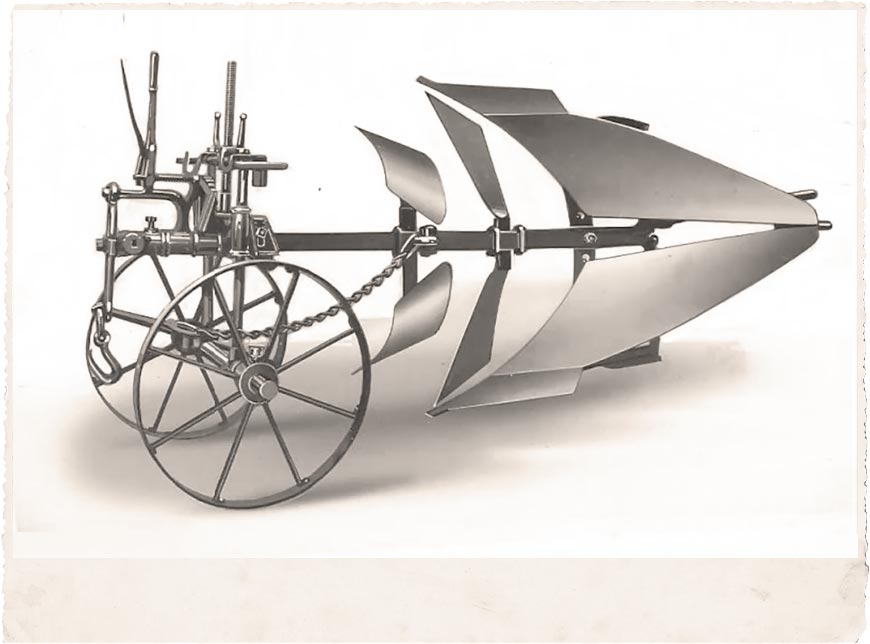 1893
Simon Zaugg purchases the lower blacksmith's shop (untere Schmiede) in Eggiwil and offers his services as a farrier and wagon maker.
1915
The first hydraulic power is used for forging hammers, wagon making and frame sawing machines. The blacksmith's shop is now called hammer mill in documents. In addition, the first crop farming machines are built (up to the year 2000).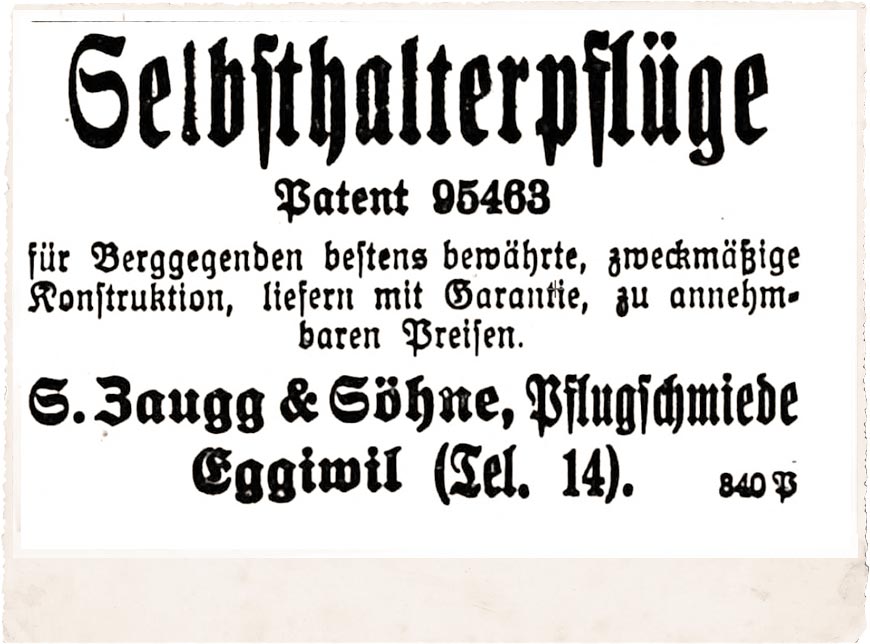 1922
The well-known ZAUGG mountain plough was patented (built until 1985); later on, his six sons take over the company.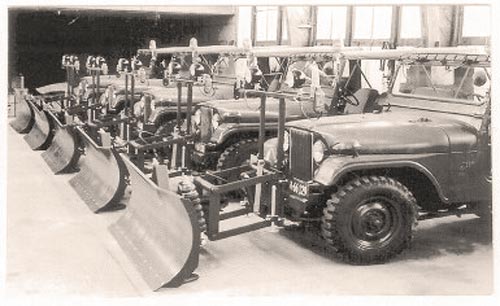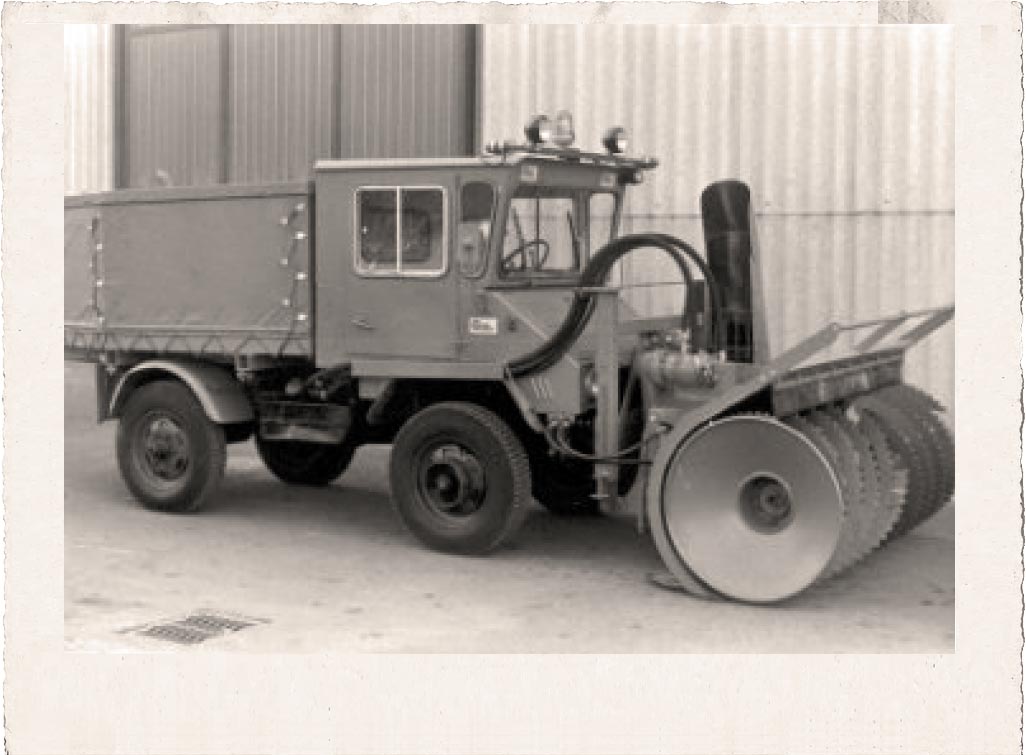 1965
The brothers Walter and Werner Zaugg establish Gebrüder Zaugg AG. (if there is space you can add) Zaugg mainly manufactures municipal technology: Snow blowers and snow ploughs, monobloc snow blowers, sweeping brushes and road edge trimmers. The company manufactured the mountain plough, the tractor angle plough, tractor harrows, cultivators and dump truck buckets for agriculture.
1997
A group of local entrepreneurs and own employees establish ZAUGG AG EGGIWIL. Employees now own around 30% of the shares.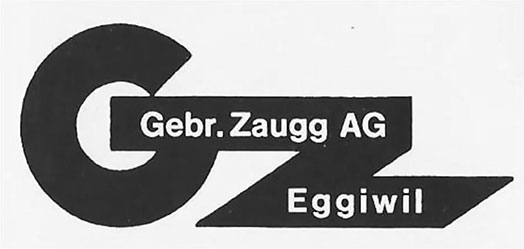 2004
Inauguration of the 4500 m2 production hall in Eggiwil.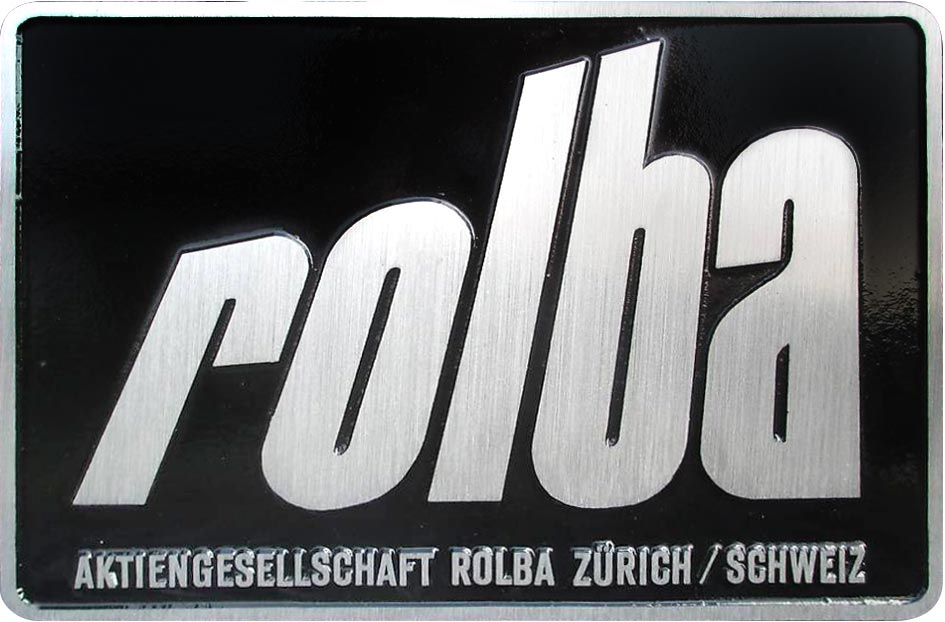 2010
ZAUGG AG EGGIWIL takes over parts of the winter services products from Bucher Municipal: the airfield snow sweepers and the Rolba snow blowers.
Heute
Around 170 people are employed at the Eggiwil and Schüpbach sites.
Our devices are in use in more than 40 countries worldwide. From Australia to the North Pole.