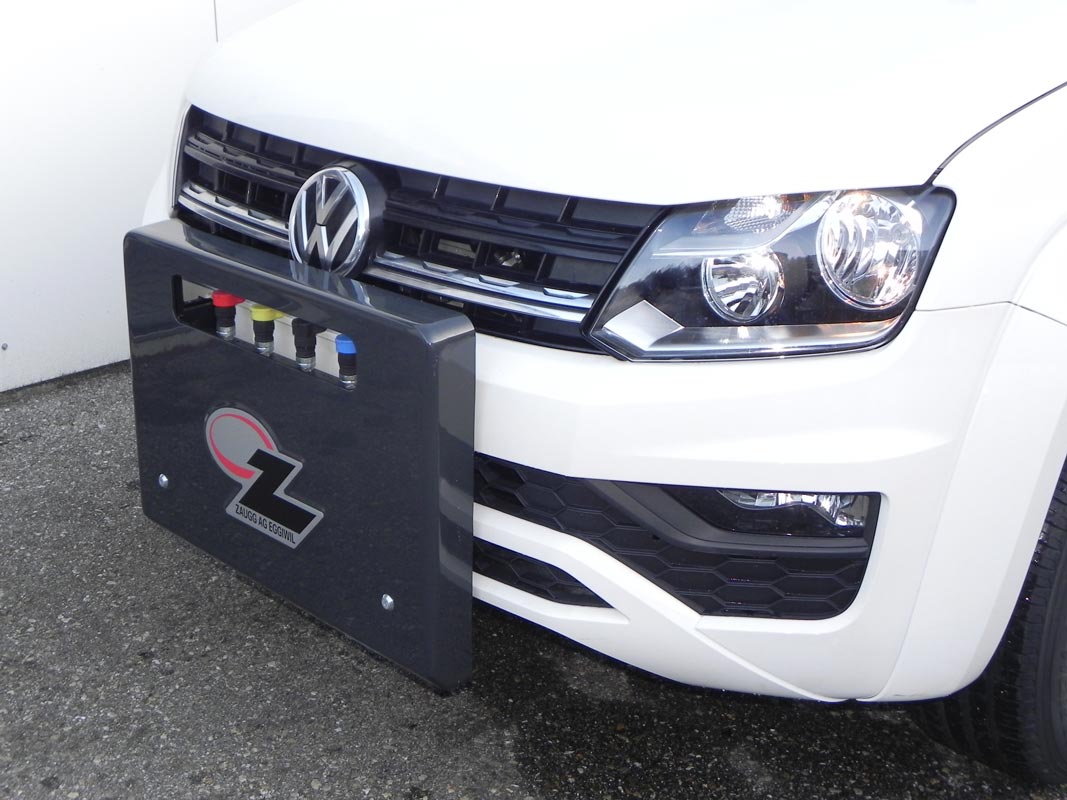 Snow plough mounting devices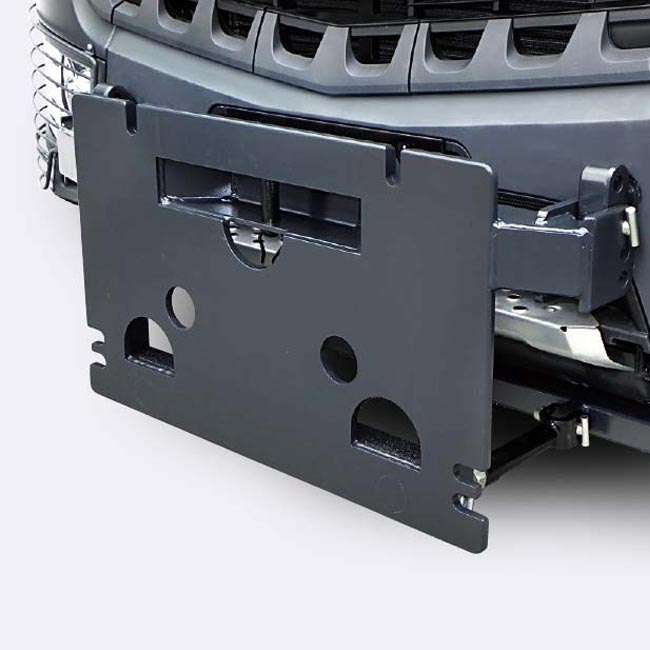 LKW / Truck / Camion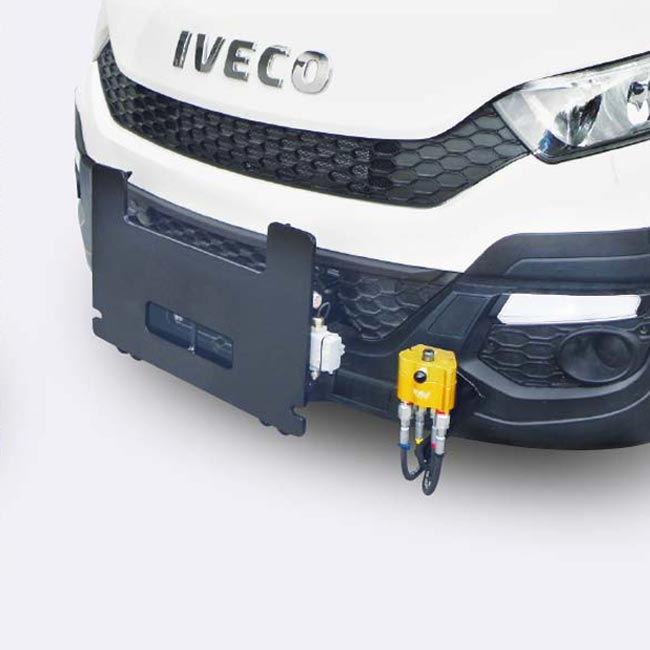 Transporter / Van / Transporteur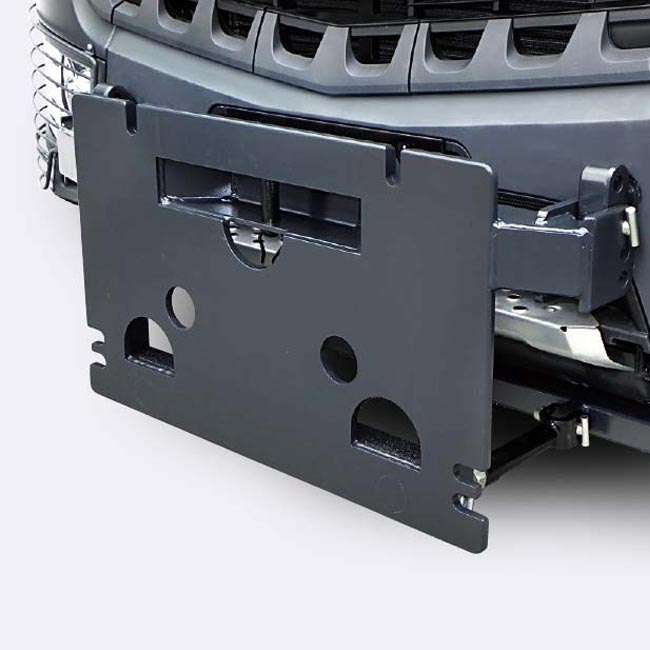 4x4
In order to operate a snow plough and other hydraulically controlled devices safely, optimally and economically on a 4-wheel-drive CAR, TRUCK or VAN, the attachment – in other words, the interface – must be of top-class ZAUGG quality.
We manufacture attachments and converters for all vehicle types and makes, whether for snow clearance, ski-slope grooming, road maintenance or other uses. You can find out more (including informative downloads) on our website at www.zaugg.swiss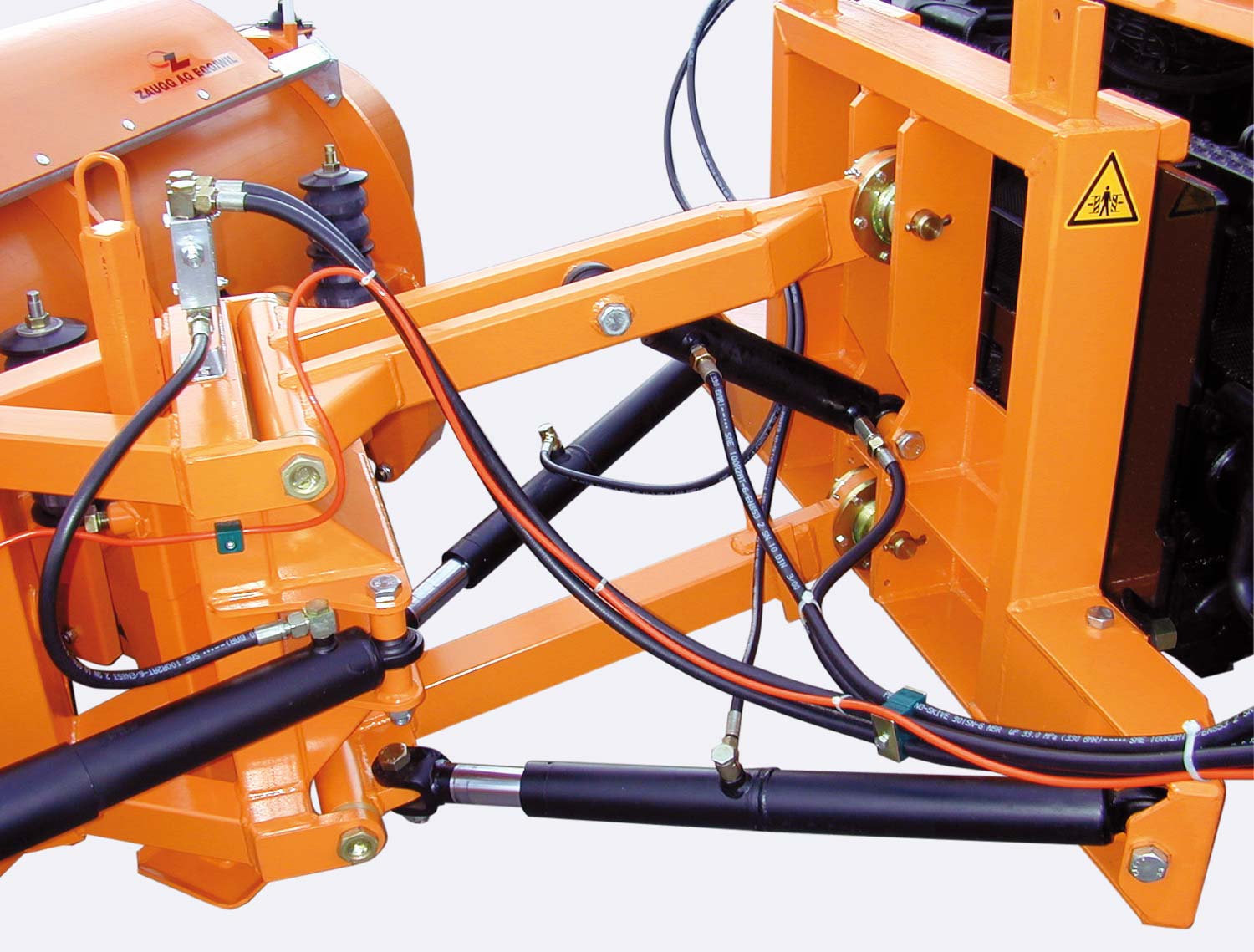 ZAUGG lateral swivel unit
The lateral swivel unit offers infinite adjustment of the blade angle to the left and right up to a maximum of 55°. The advantage of lateral movement is that it guarantees the narrowest possible passage widths as well as allowing alignment of the plough to the centre of the vehicle, which enables access to narrow passages such as bus and tram stops.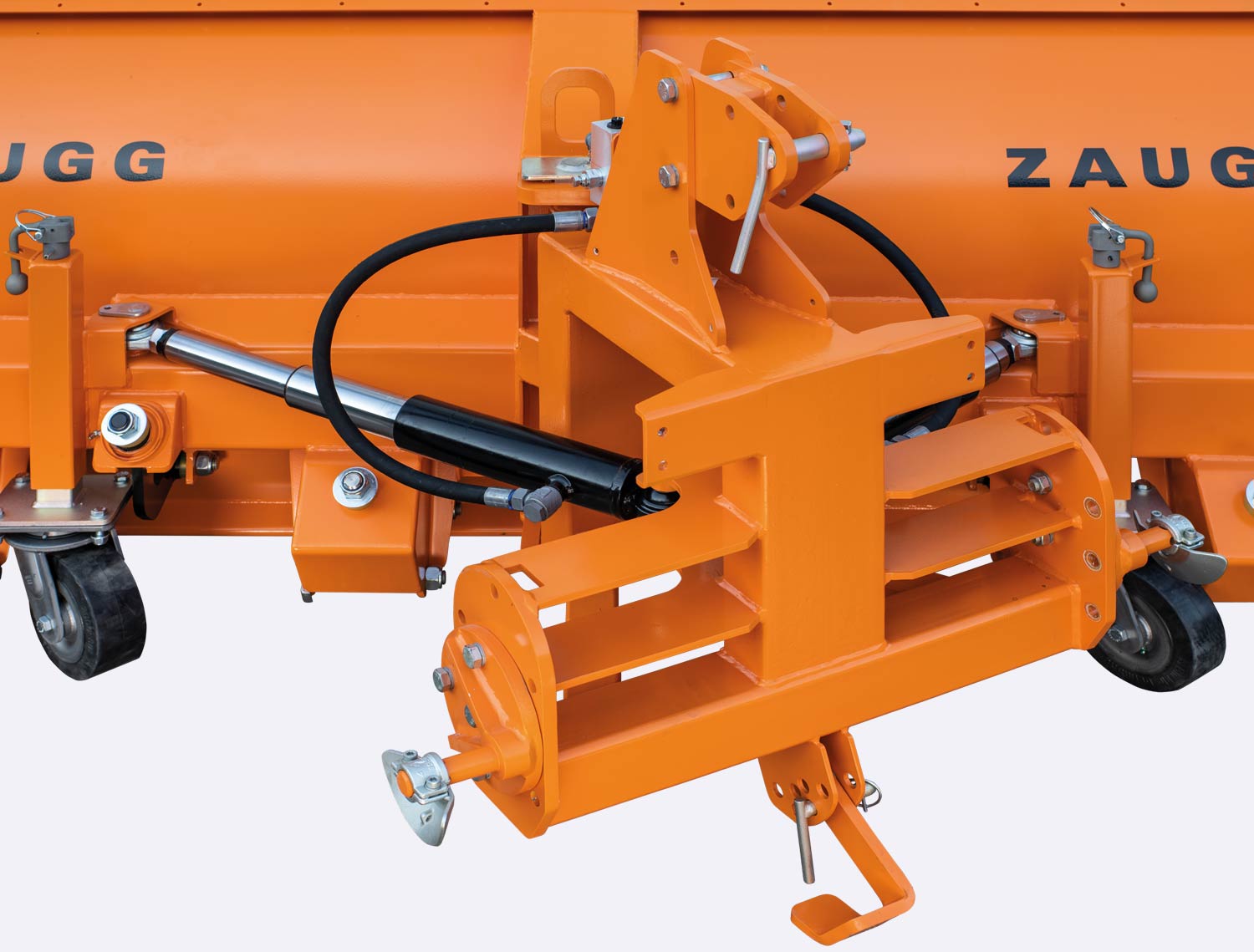 Three-point attachment unit
The ZAUGG three-point attachment unit for tractors with Cat. I & II front hydraulics is adjustable, enabling the snow plough to be mounted very close to the tractor and considerably reducing the strain on the front axle.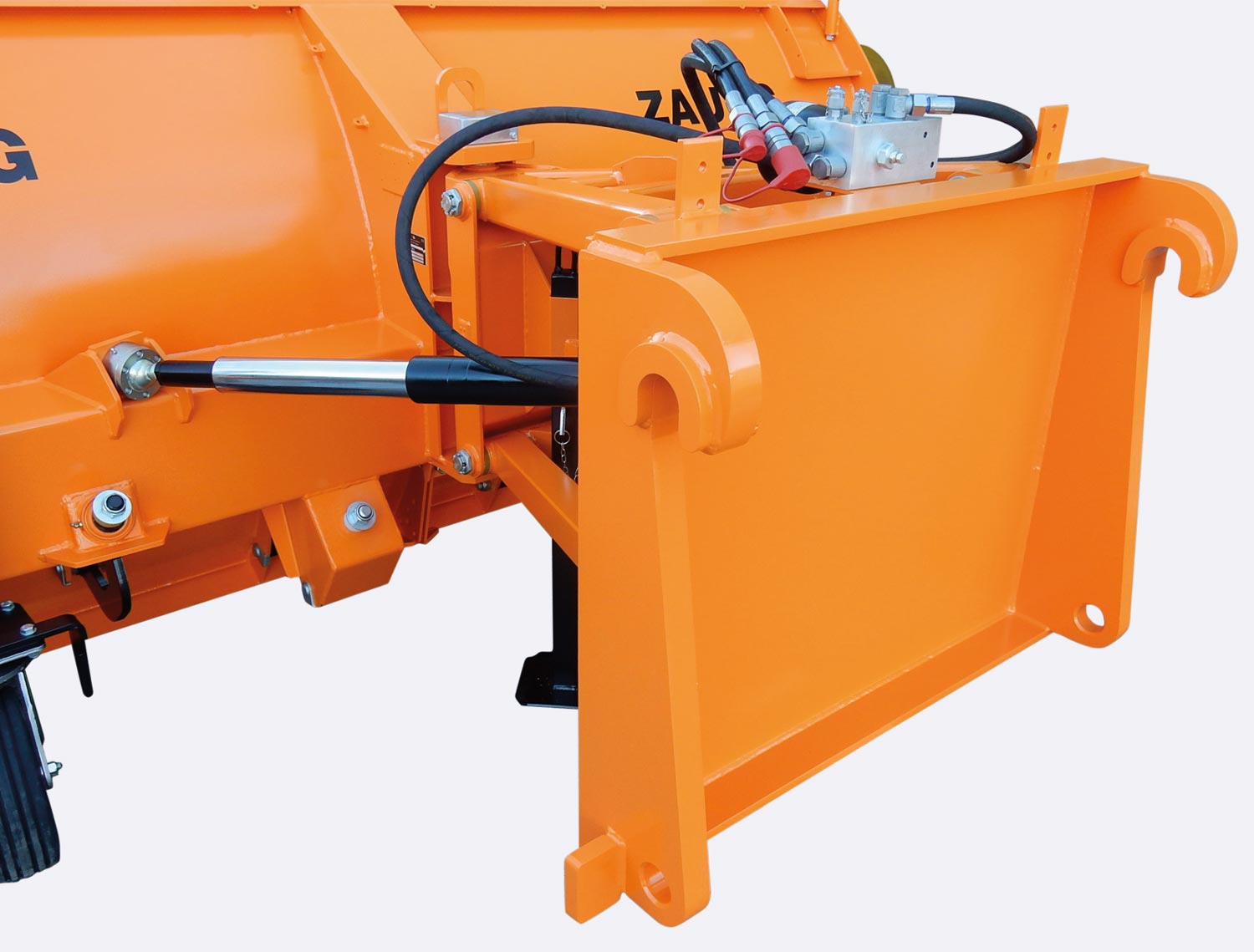 Attachment plate for wheel loader/telehandler
Parallelogram suspension unit for optimum adaptation of the plough blade to the road surface and attachment plate for the quick-change and quick-lock systems of all makes of wheel loader and telehandler.