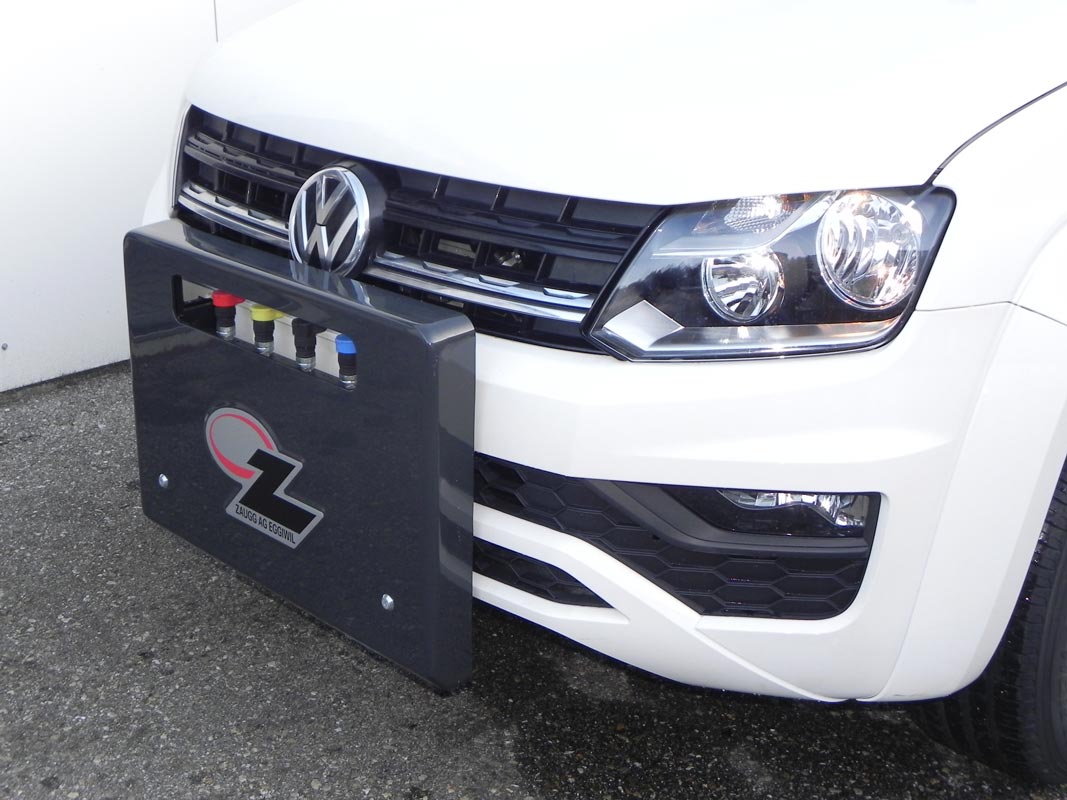 Snow plough mounting devices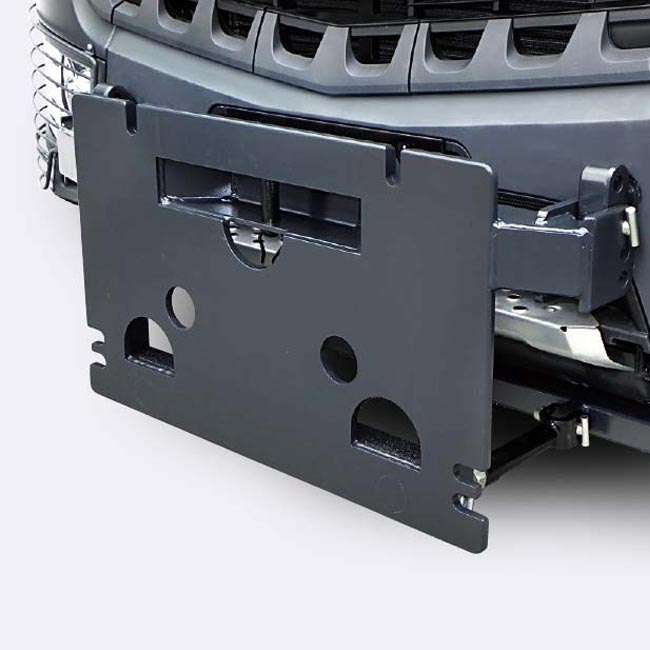 LKW / Truck / Camion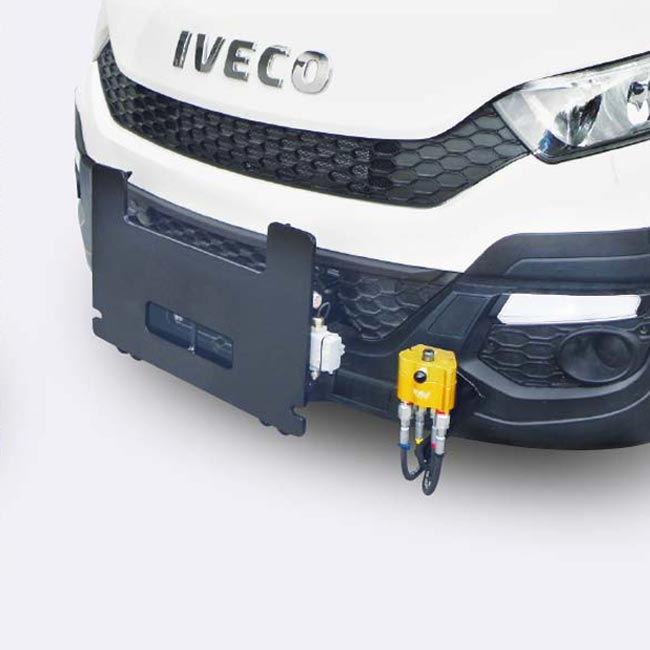 Transporter / Van / Transporteur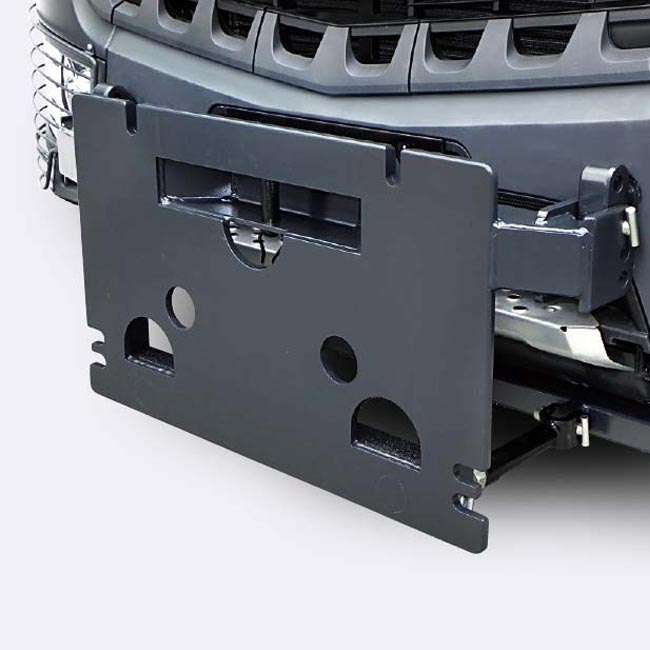 4x4
In order to operate a snow plough and other hydraulically controlled devices safely, optimally and economically on a 4-wheel-drive CAR, TRUCK or VAN, the attachment – in other words, the interface – must be of top-class ZAUGG quality.
We manufacture attachments and converters for all vehicle types and makes, whether for snow clearance, ski-slope grooming, road maintenance or other uses. You can find out more (including informative downloads) on our website at www.zaugg.swiss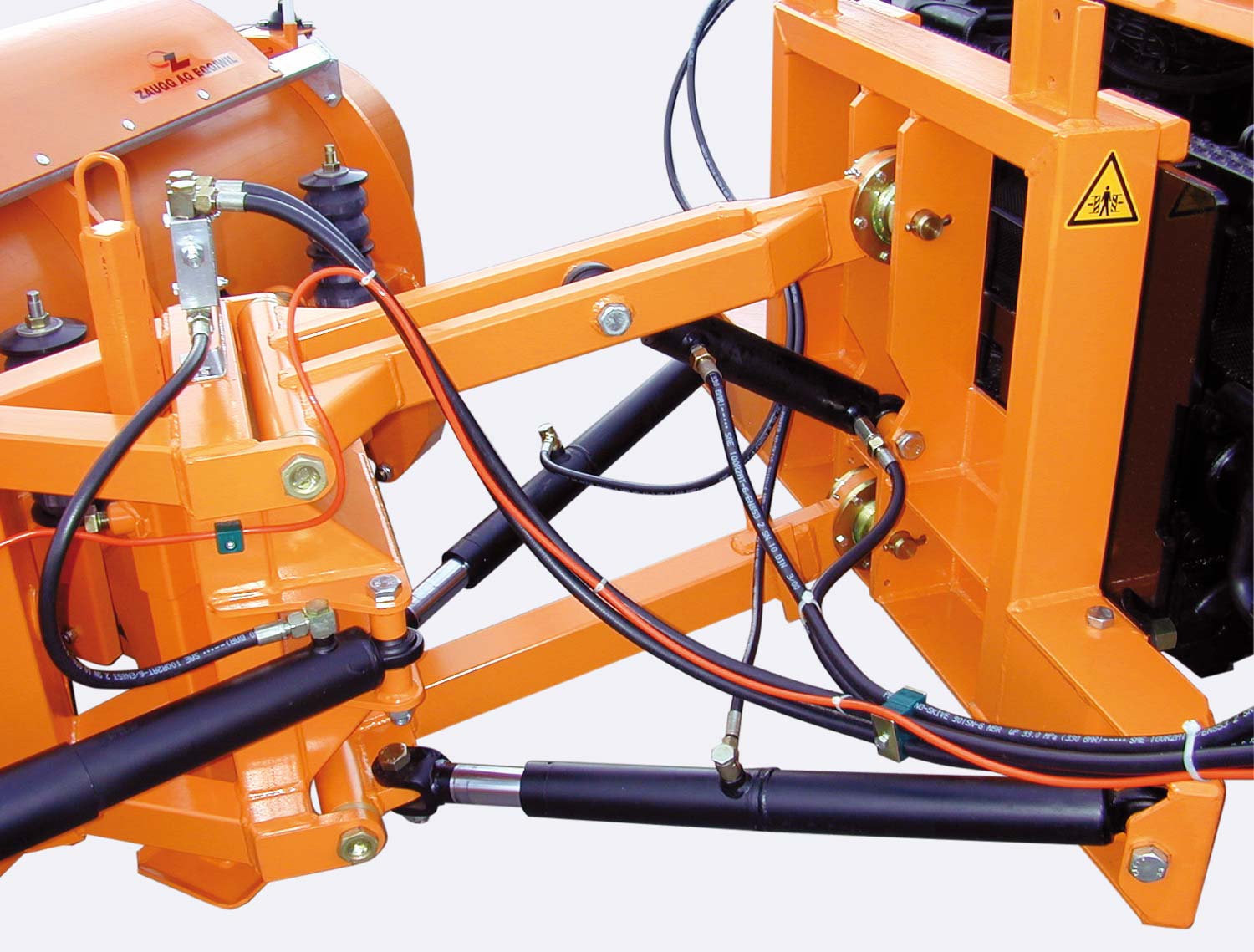 ZAUGG lateral swivel unit
This can optionally be equipped with a lateral swivel unit. This additional swivel cylinder enables the centring of the snow plough in a swivelled position or a reduction of the passage width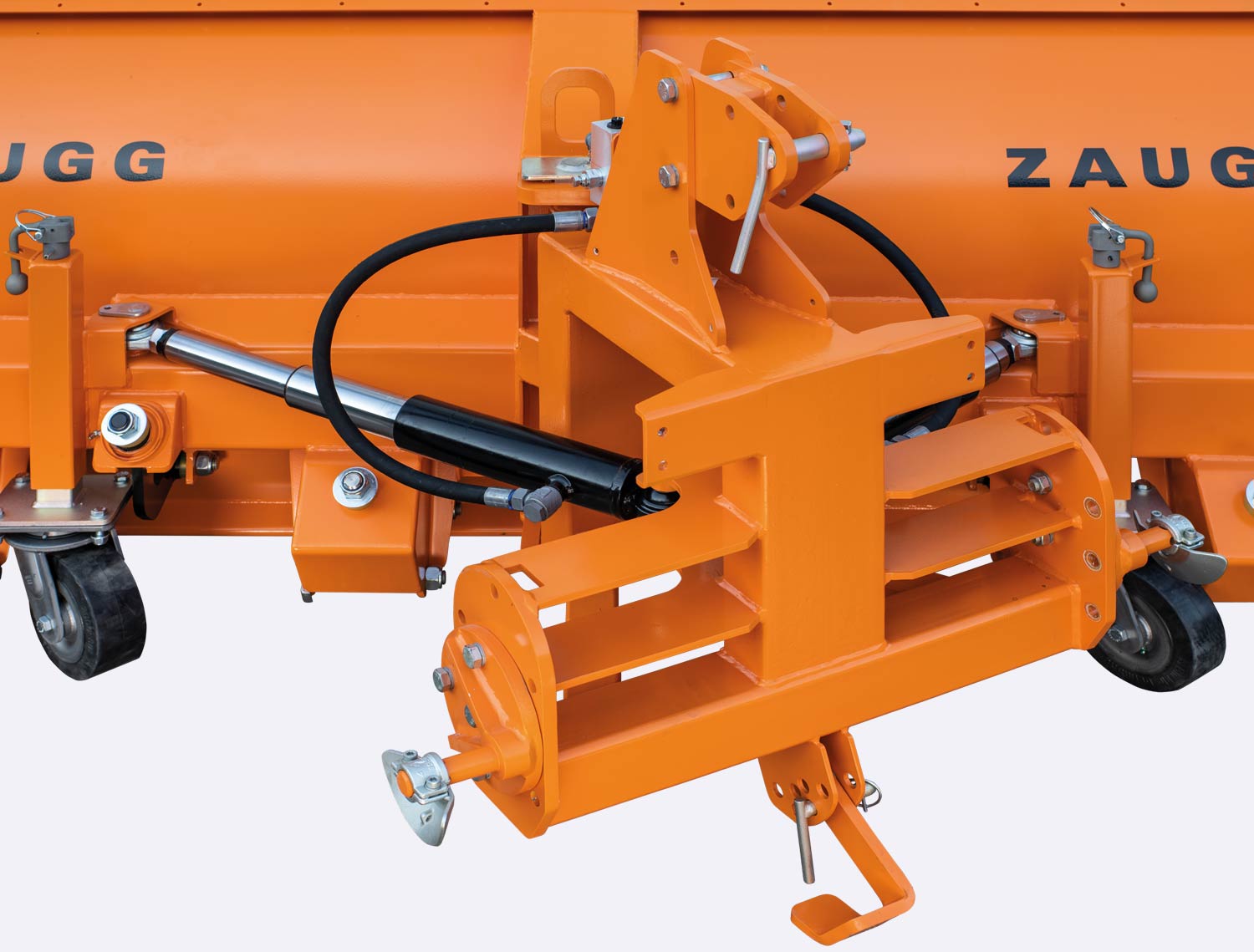 Three-point attachment unit
The versatile adjustment options enable the optimised mounting of the snow plough on the carrier vehicle. It is possible to change the mounting category by exchanging the connecting parts.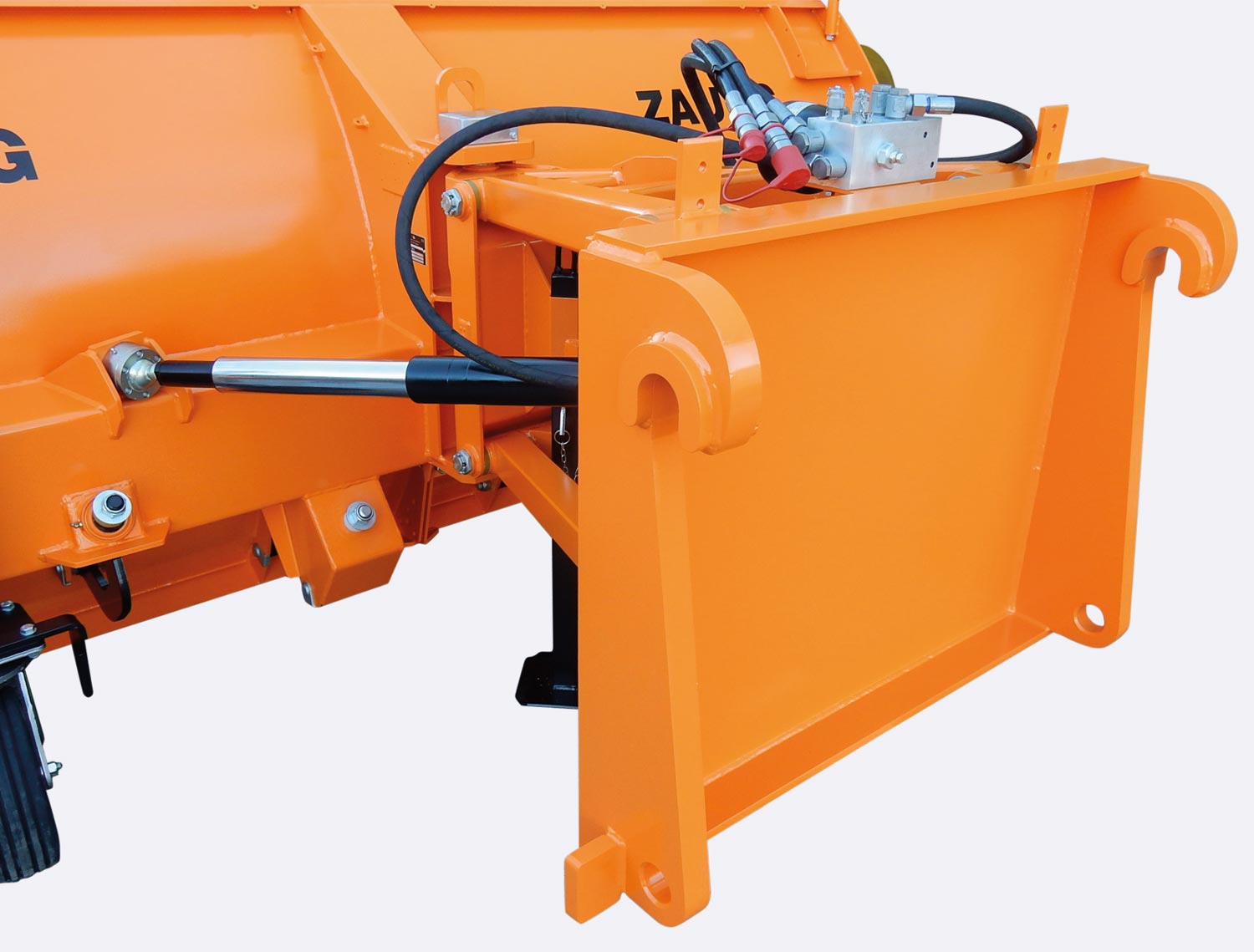 Attachment plate for wheel loader/telehandler
Ground unevenness is compensated with the parallelogram mount matching the quick coupler. This can be damped with a spring package if desired.
Send us your enquiry electronically by email or contact us right now by phone: +41 (0)34 491 81 11