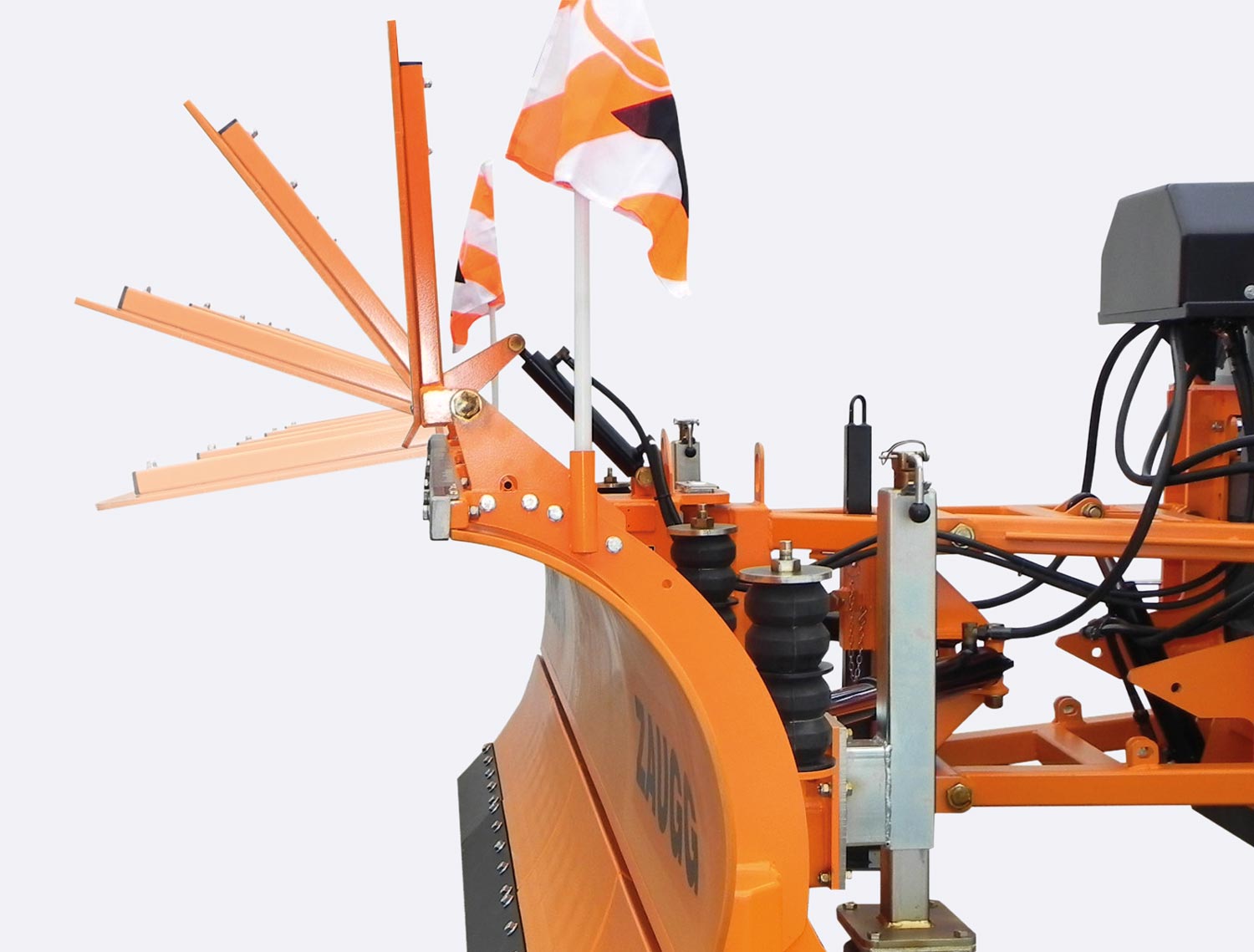 Snow plough accessories and options
Features and Options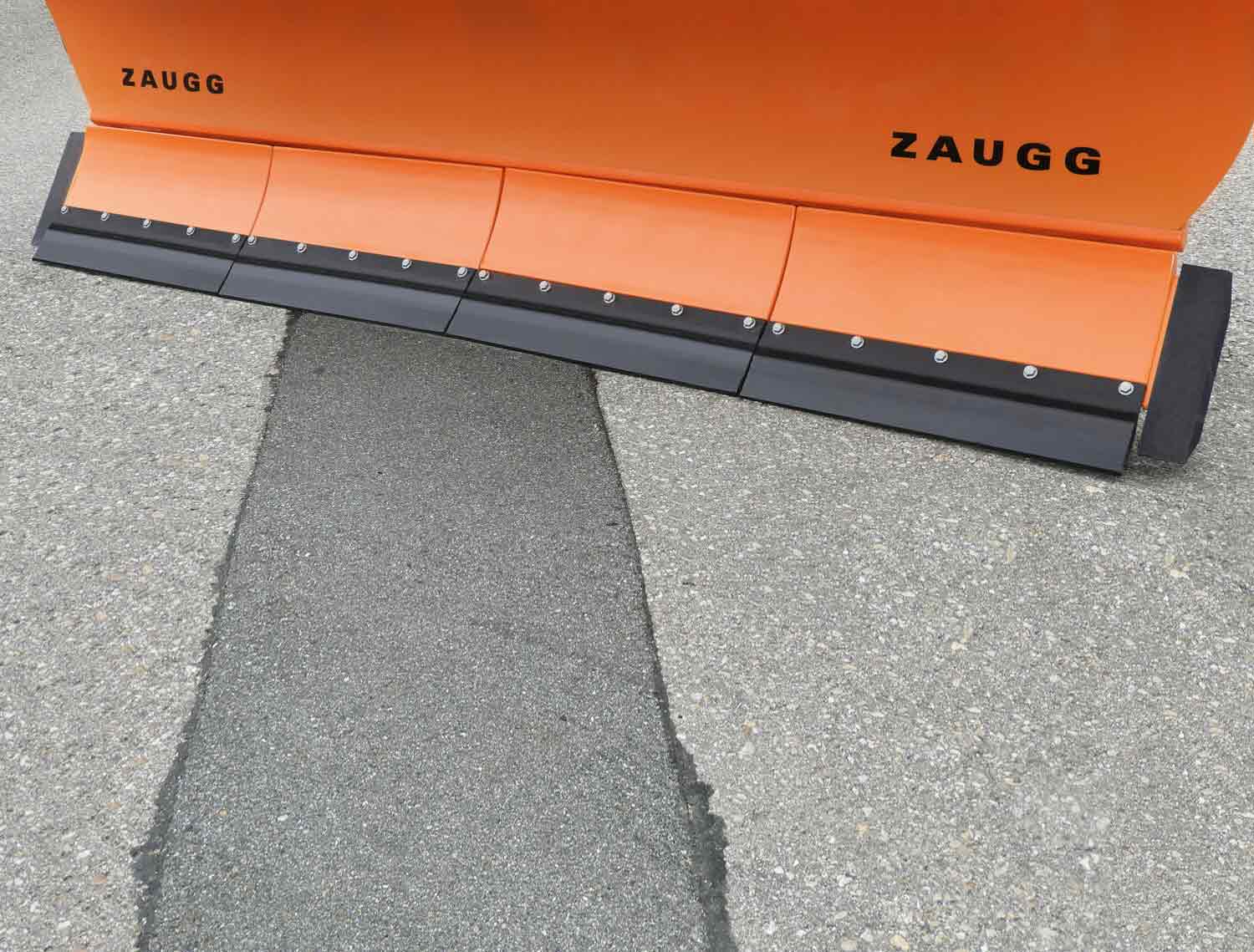 ZAUGG trip edge system (drive-over safety system)
Guarantees clean snow clearance: The ZAUGG trip edge system with single-arm suspension enables optimal adaptation to the road profile. Thanks to this patented ZAUGG trip edge system, ruts, cambered roads, uneven surfaces, etc. are cleared perfectly.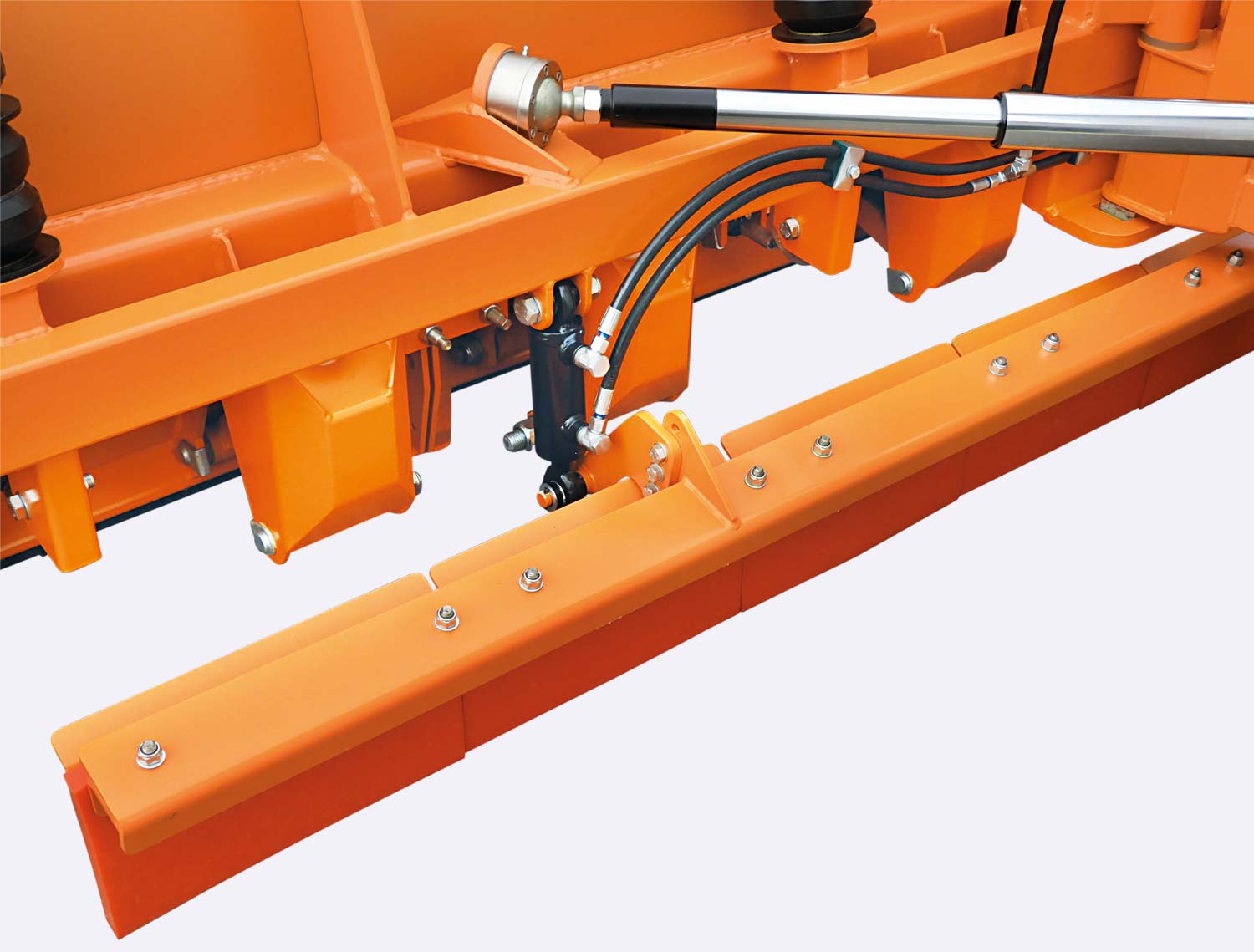 Fine finish bar
The fine finish bar has X-part polyurethane wear rails. With the hydraulic lifting device, the contact pressure against the road surface is adjusted and set via a hydraulic accumulator.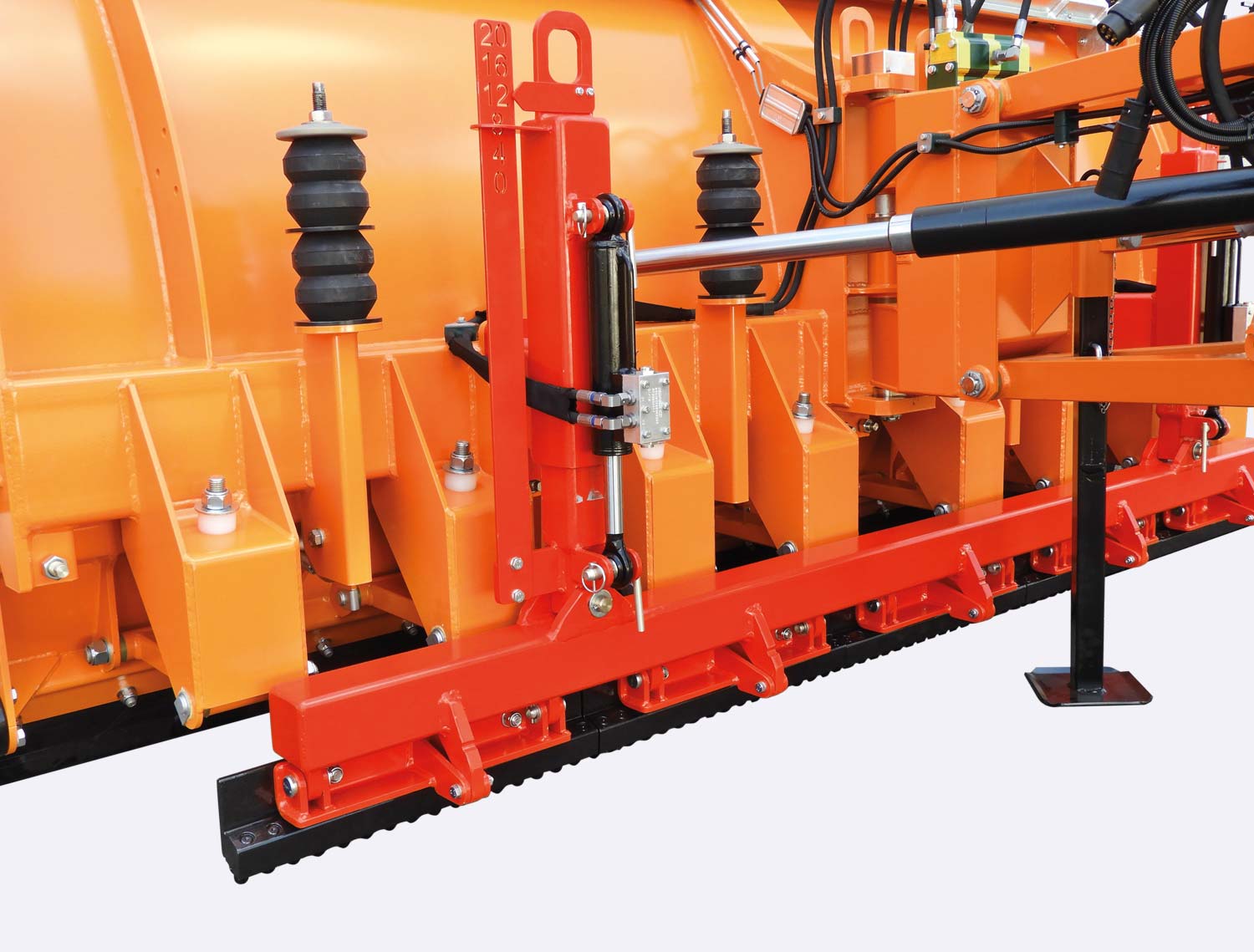 Ice scraper
The ice scraper with tungsten carbide chisel is suitable for removing ice from icy or uneven snow-covered roads. Chisel segments with pivot point suspension ensure impact protection by means of shear pin fastening. The hydraulic depth setting enables individual use.
Snow plough accessories

Side flaps
The side flaps perform a flexible double function as a snow carrier and snow dust deflector. The side flaps are hydraulically adjustable to the left and right as well as individually. In a vertical position on the side they act as an ejection blocker and in the horizontal position transversely above the snow plough as a snow dust deflector.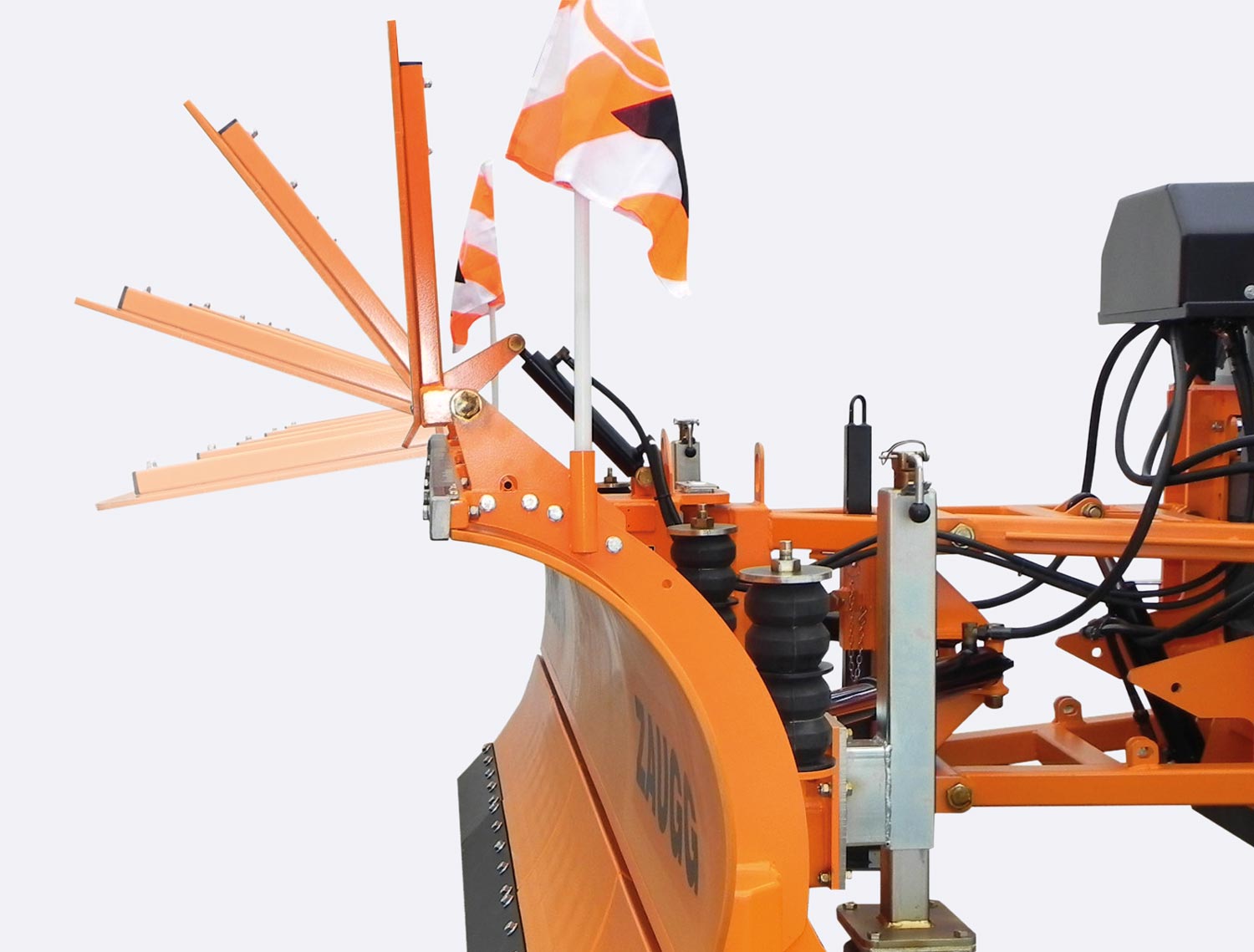 Adjustable snow dust deflector
In order to minimise the swirling up of snow onto the vehicle's windscreen, it is possible to mount an adjustable snow dust deflector. Hydraulic adjustment is possible as an additional option. The snow quide plate extends the closed blade form.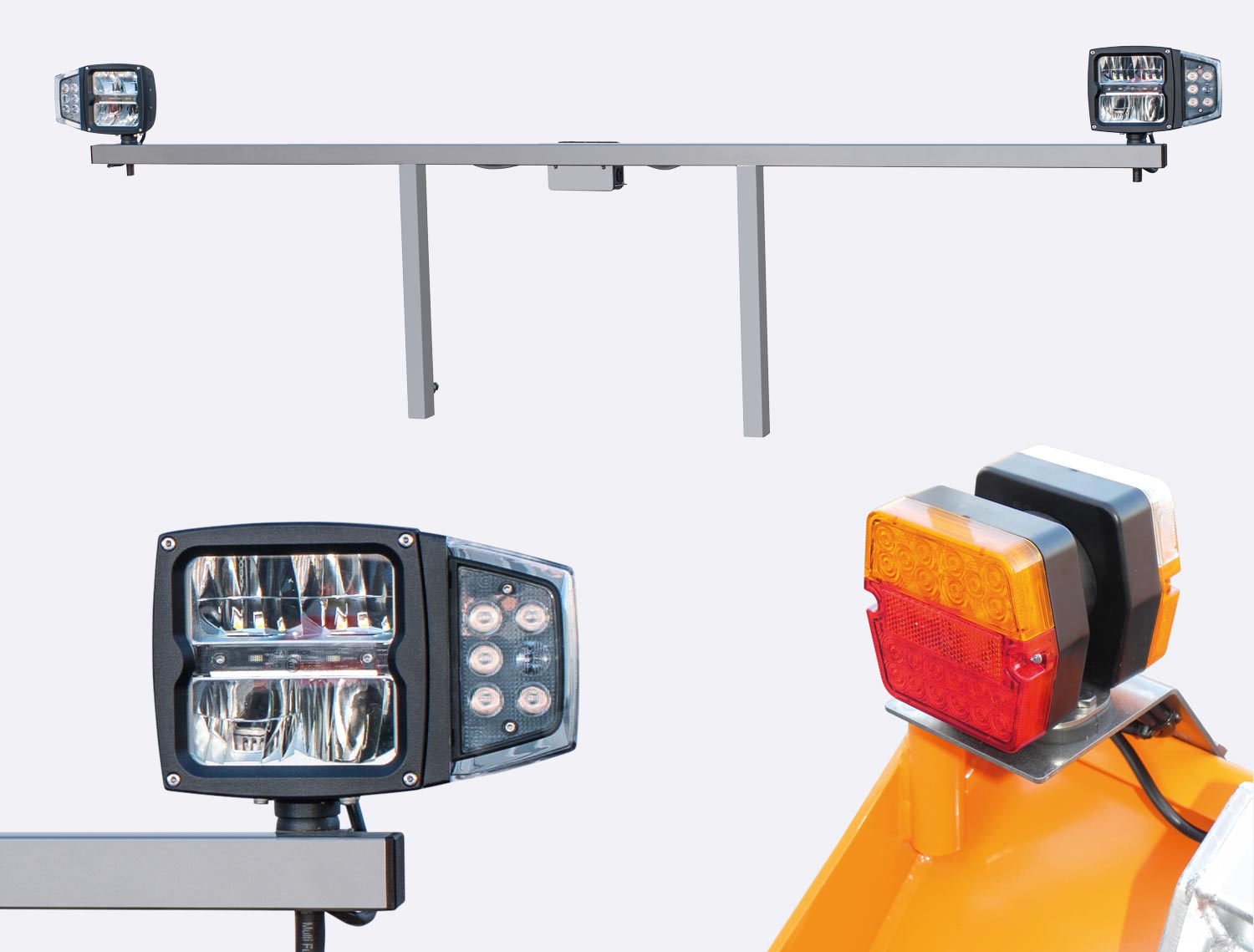 LED headlights, LED flashing position lamps
If the lighting system on the carrier vehicle is obscured by the snow plough, a large number of different lighting options are available.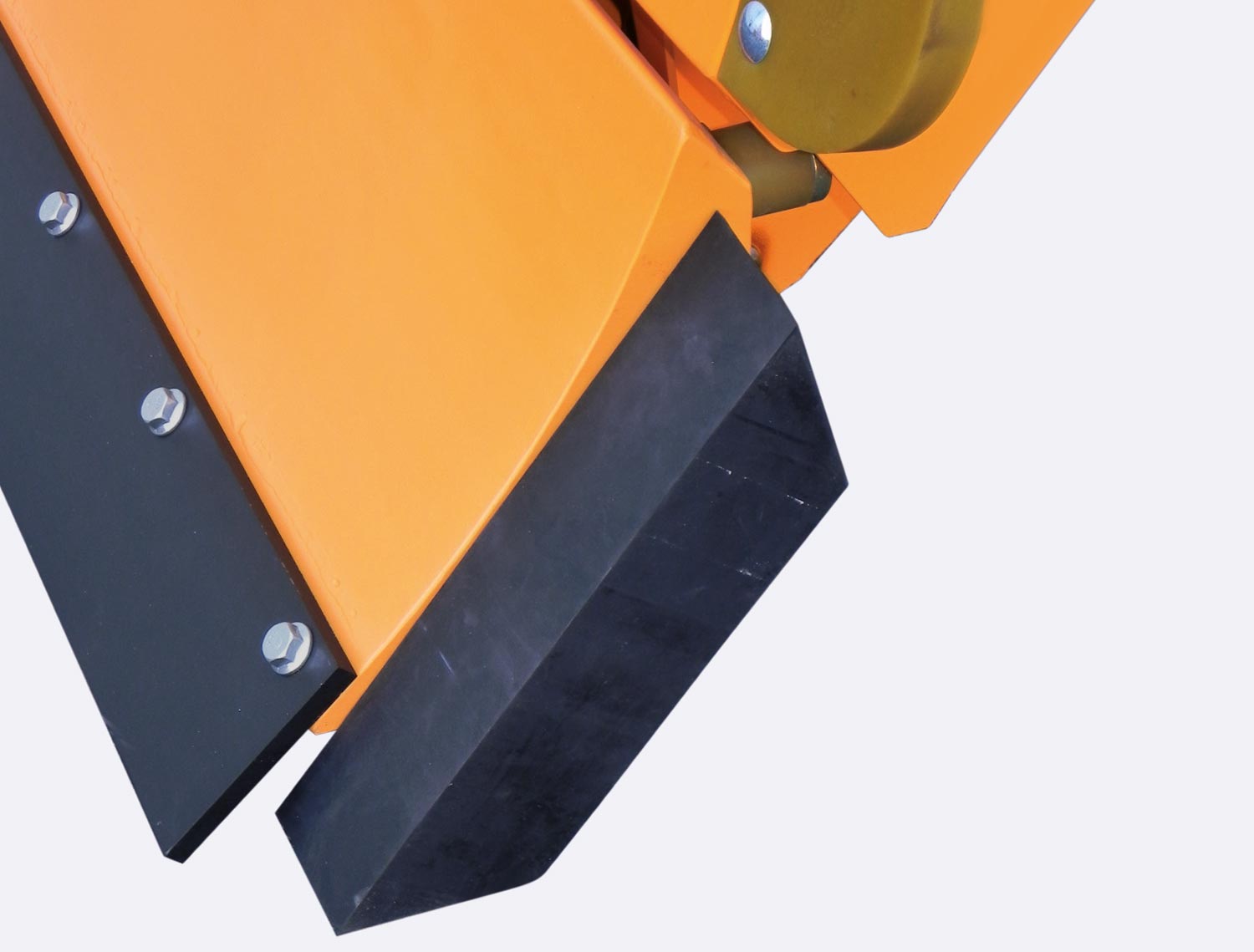 Various kerbstone guards
Kerbstone quards are available in various sizes in steel and rubber. The edge quard protects the wear rail corners against excessive wear due to kerbstone.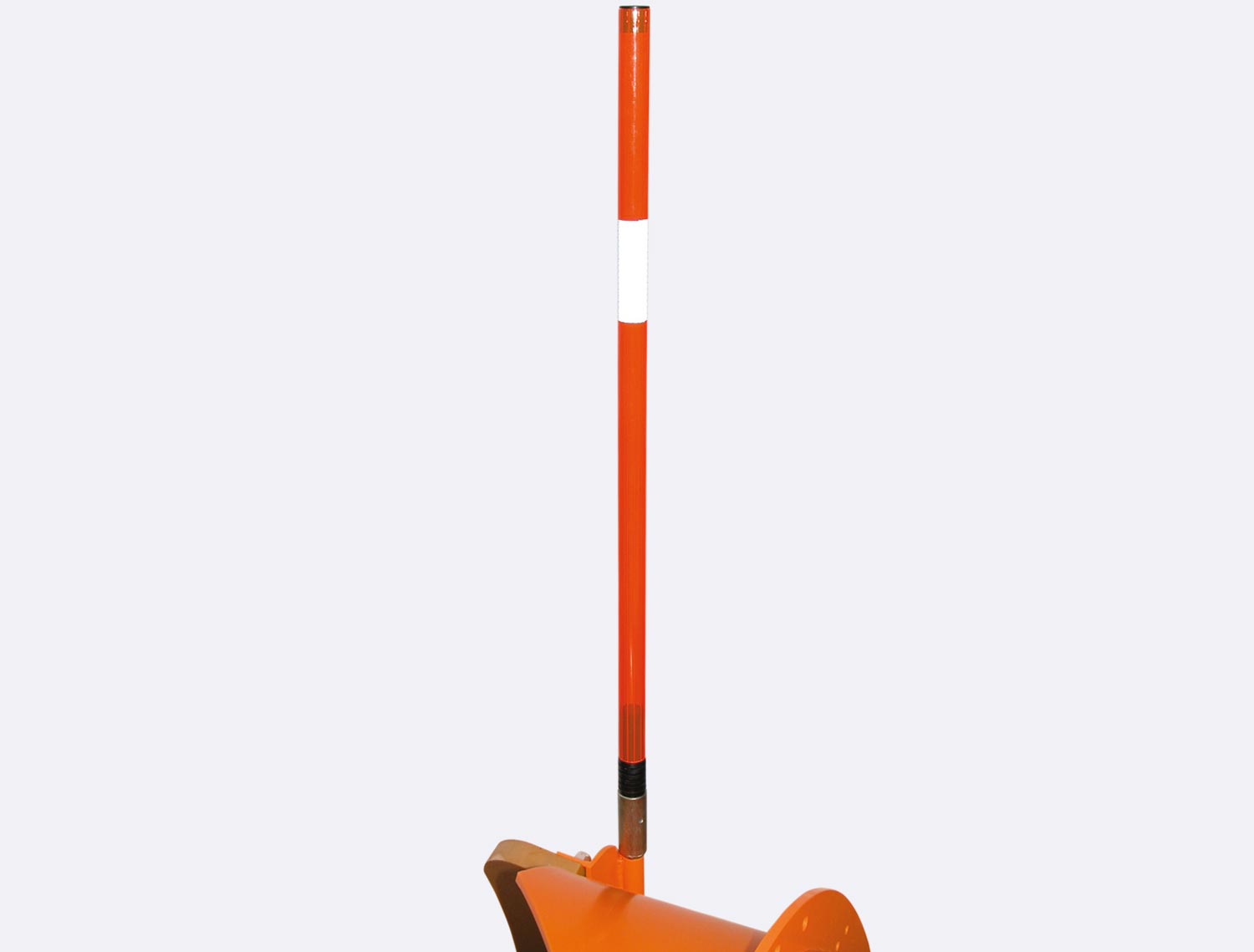 Orientation aids
As an alternative to the conventional fanion on the edge of the plough, reflective Lumifog bars are also available as orientation aids. These can also be equipped with LEDs on request.
Send us your enquiry electronically by email or contact us right now by phone: +41 (0)34 491 81 11