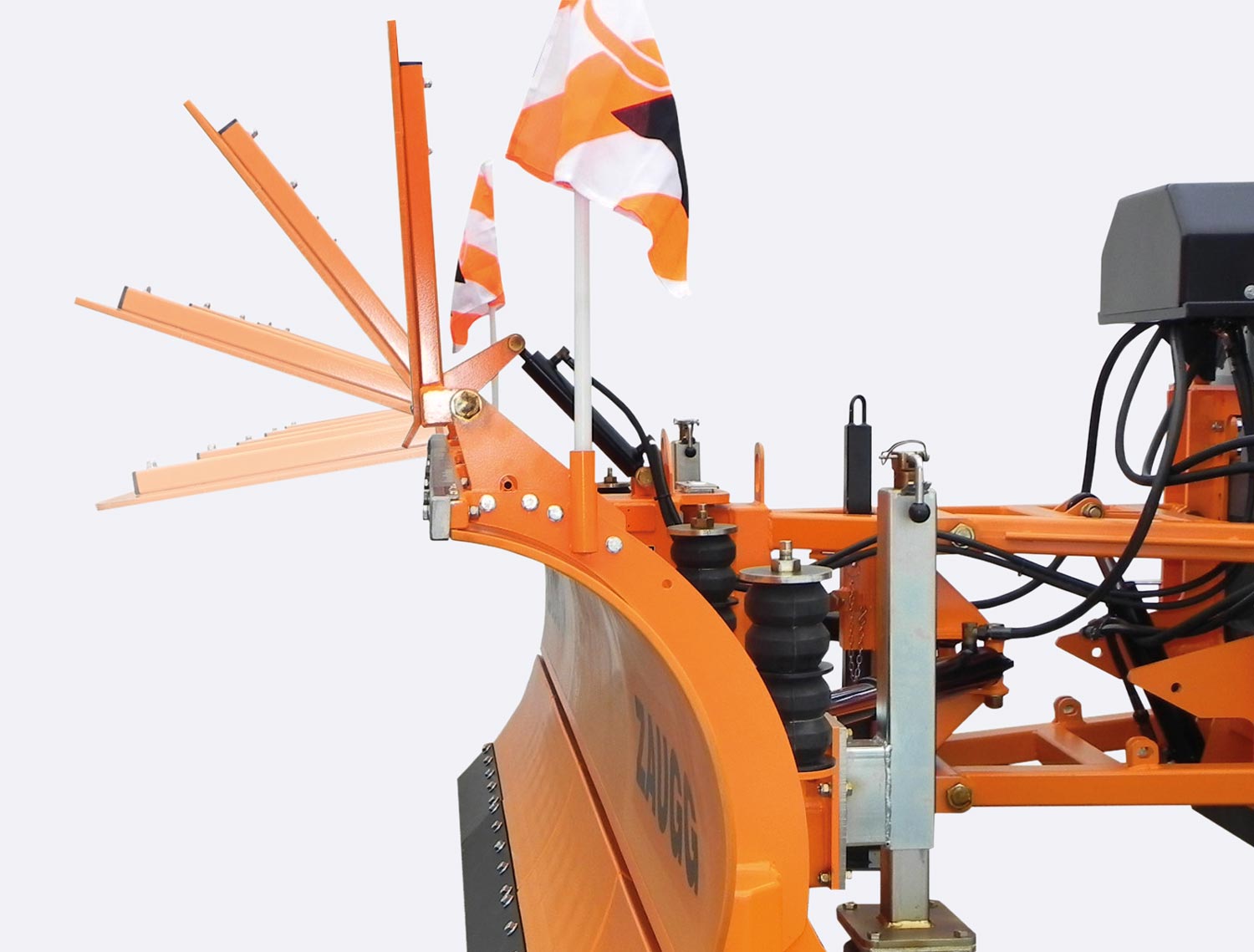 Snow plough accessories and options
Features and Options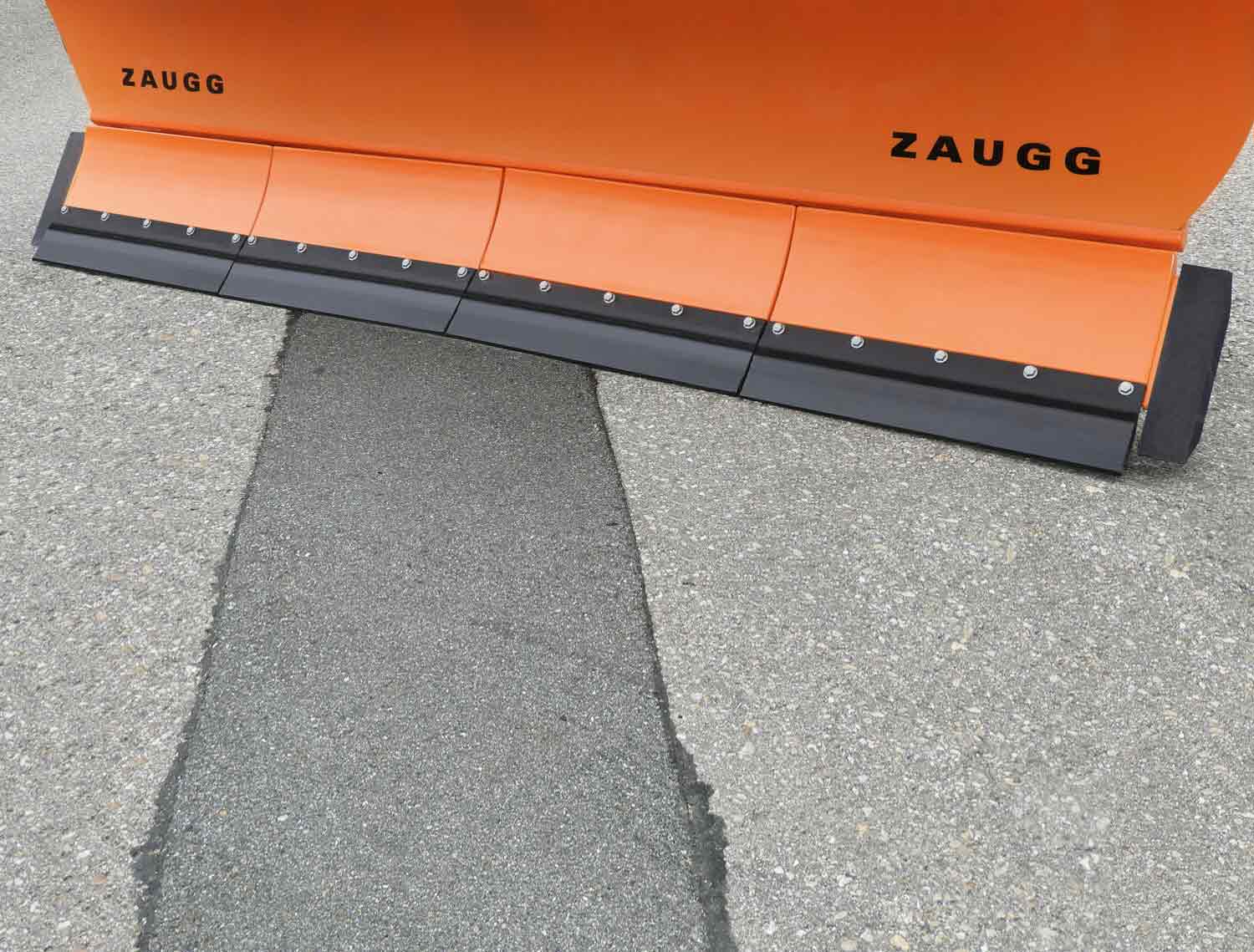 ZAUGG trip edge system (drive-over safety system)
Guarantees clean snow clearance: The ZAUGG trip edge system with single-arm suspension enables optimal adaptation to the road profile. Thanks to this patented ZAUGG trip edge system, ruts, cambered roads, uneven surfaces, etc. are cleared perfectly.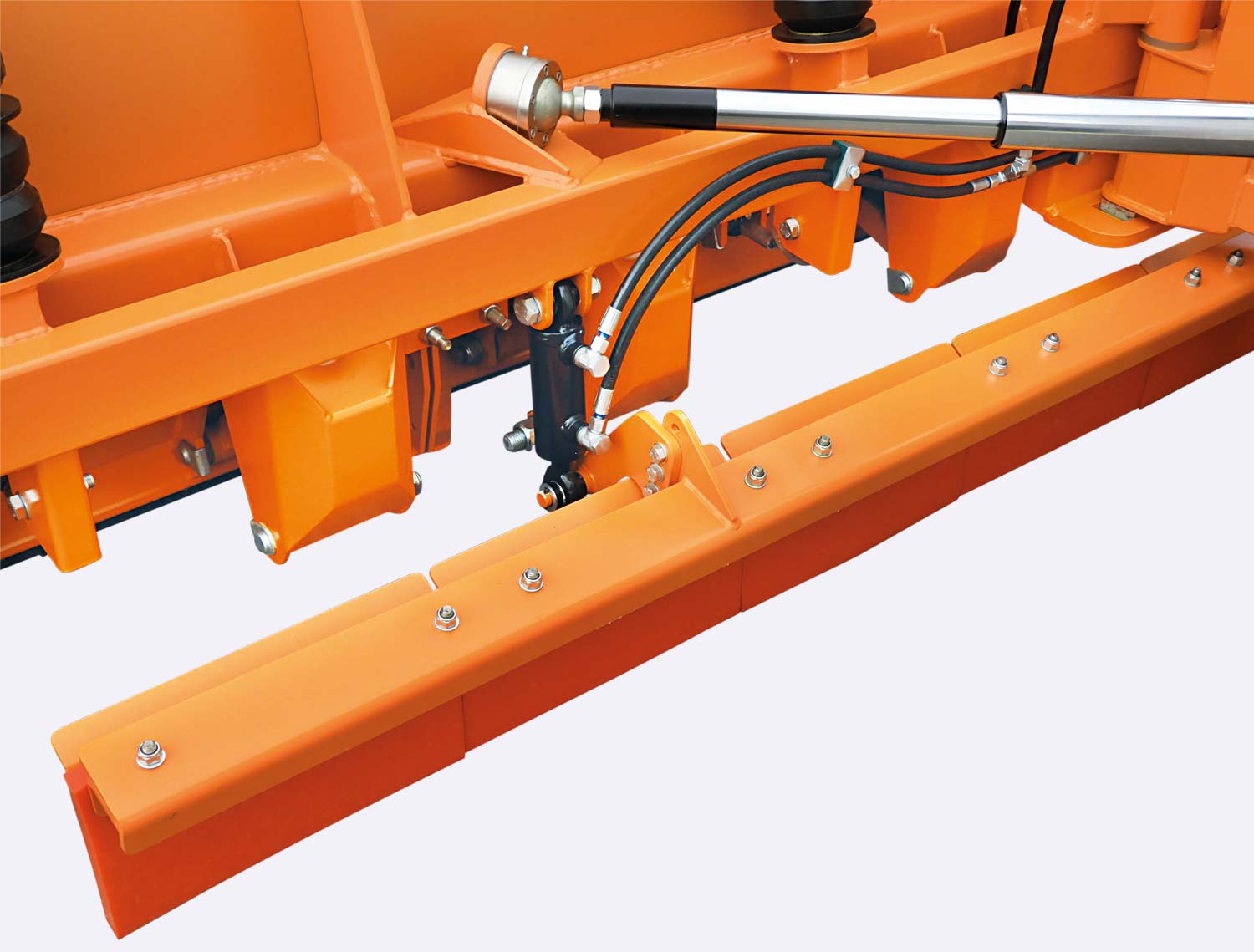 Fine finish bar
ZAUGG fine finish bar with X-part polyurethane wear rail. With the hydraulic lifting device, the contact pressure against the road surface is adjusted and set via a hydraulic accumulator.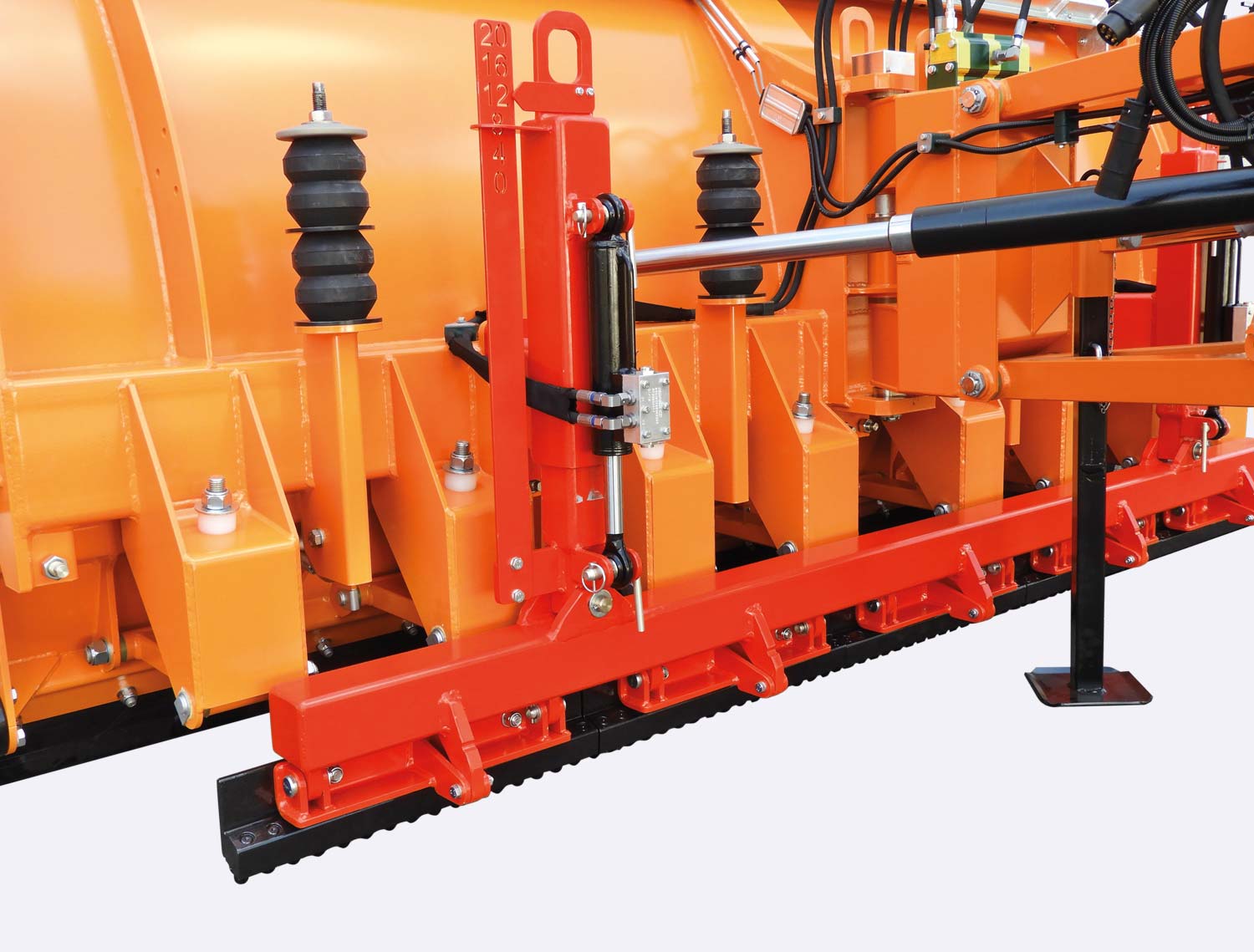 Ice scraper
ZAUGG ice scraper with Sandvik chisel for removing ice from icy or uneven snow roads. Chisel segments with pivot point suspension ensure impact protection by means of shear pin fastening. Hydraulic depth setting enables individual use.
Snow plough accessories

Side flaps
ZAUGG side flaps with the flexible double function: Snow carrier and snow dust deflector: individual left and right, hydraulically raised and lowered. Functions: lateral and vertical to prevent ejection and horizontally across the plough blade as a snow dust deflector.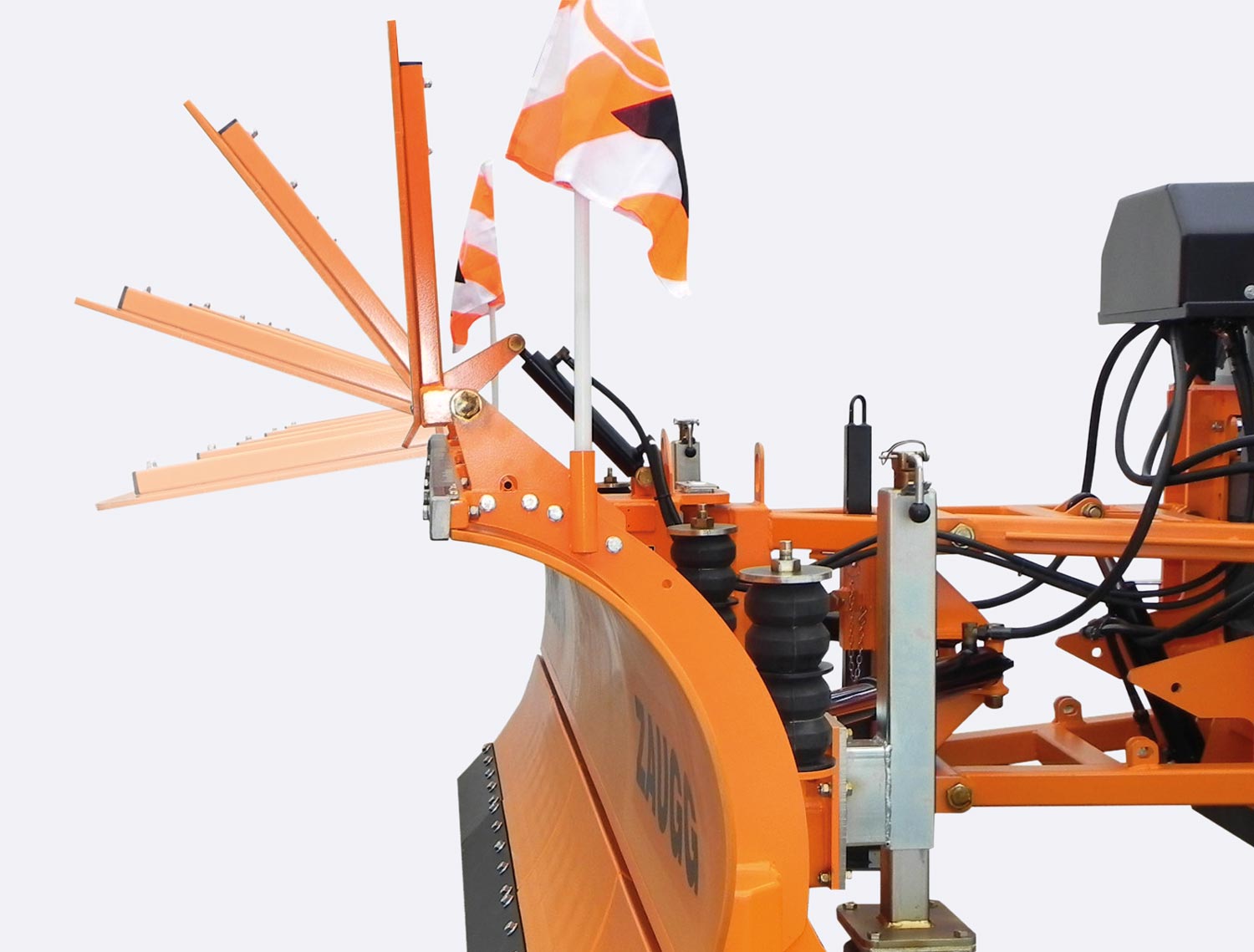 Adjustable snow dust deflector
The ZAUGG snow dust deflector, which is adjusted mechanically or infinitely by hydraulics, is available as an alternative to a permanently installed snow dust deflector.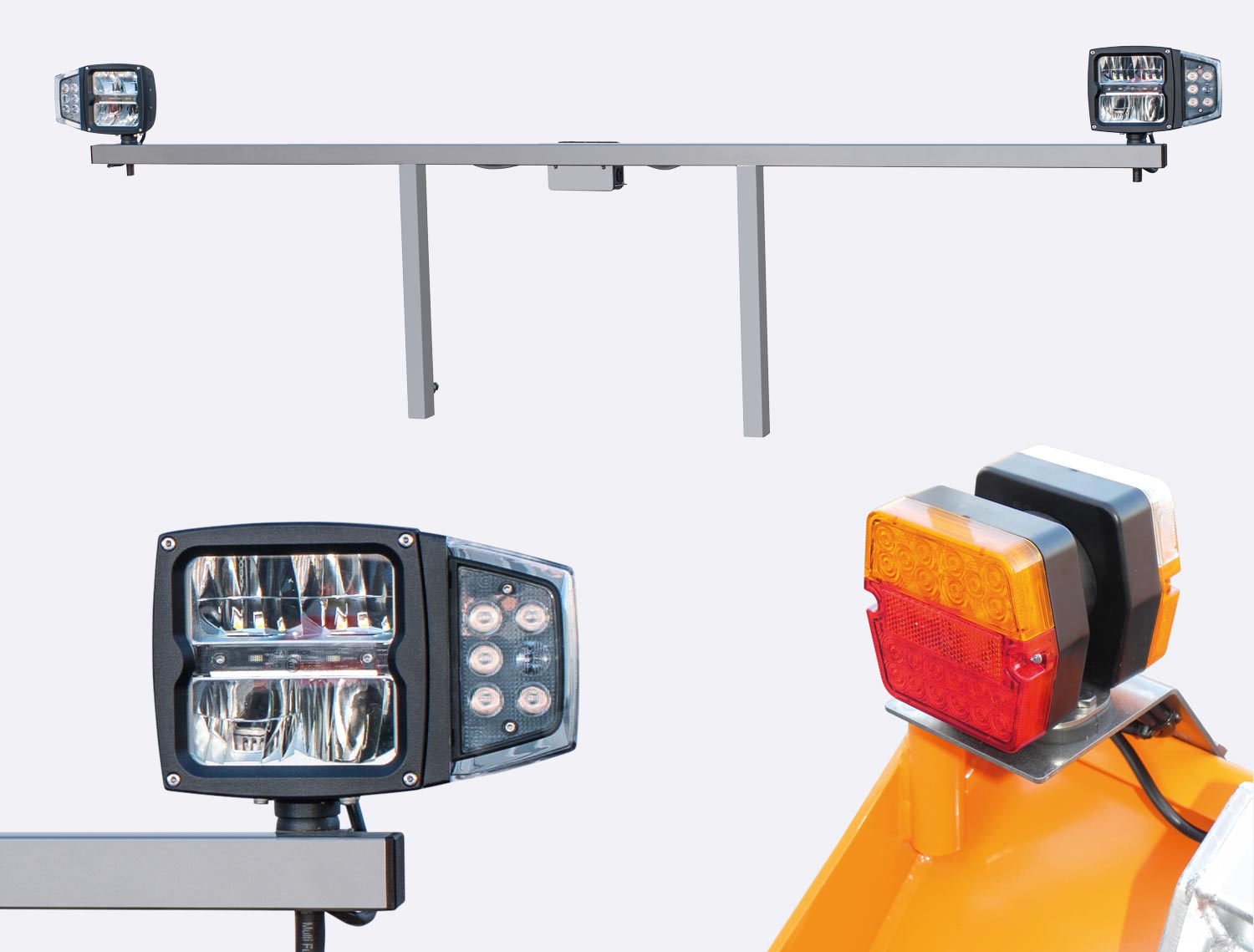 LED headlights, LED flashing position lamps
ZAUGG now offers equivalent LED lamps as an alternative to the traditional flashing position lamps. (Substitute picture)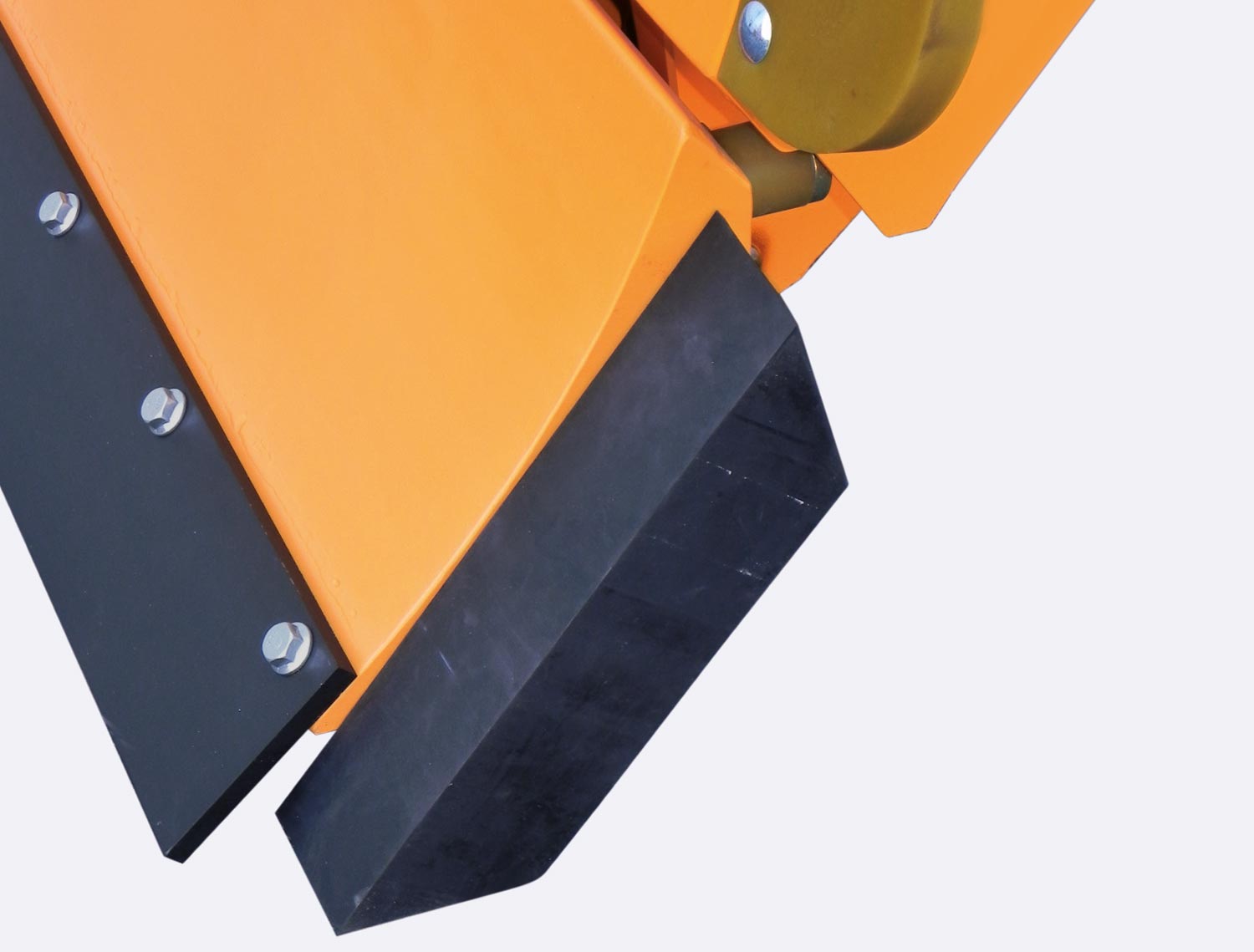 Various kerbstone guards
The rubber variant is shown here as representative of the various smaller and larger kerbstone guards made of steel.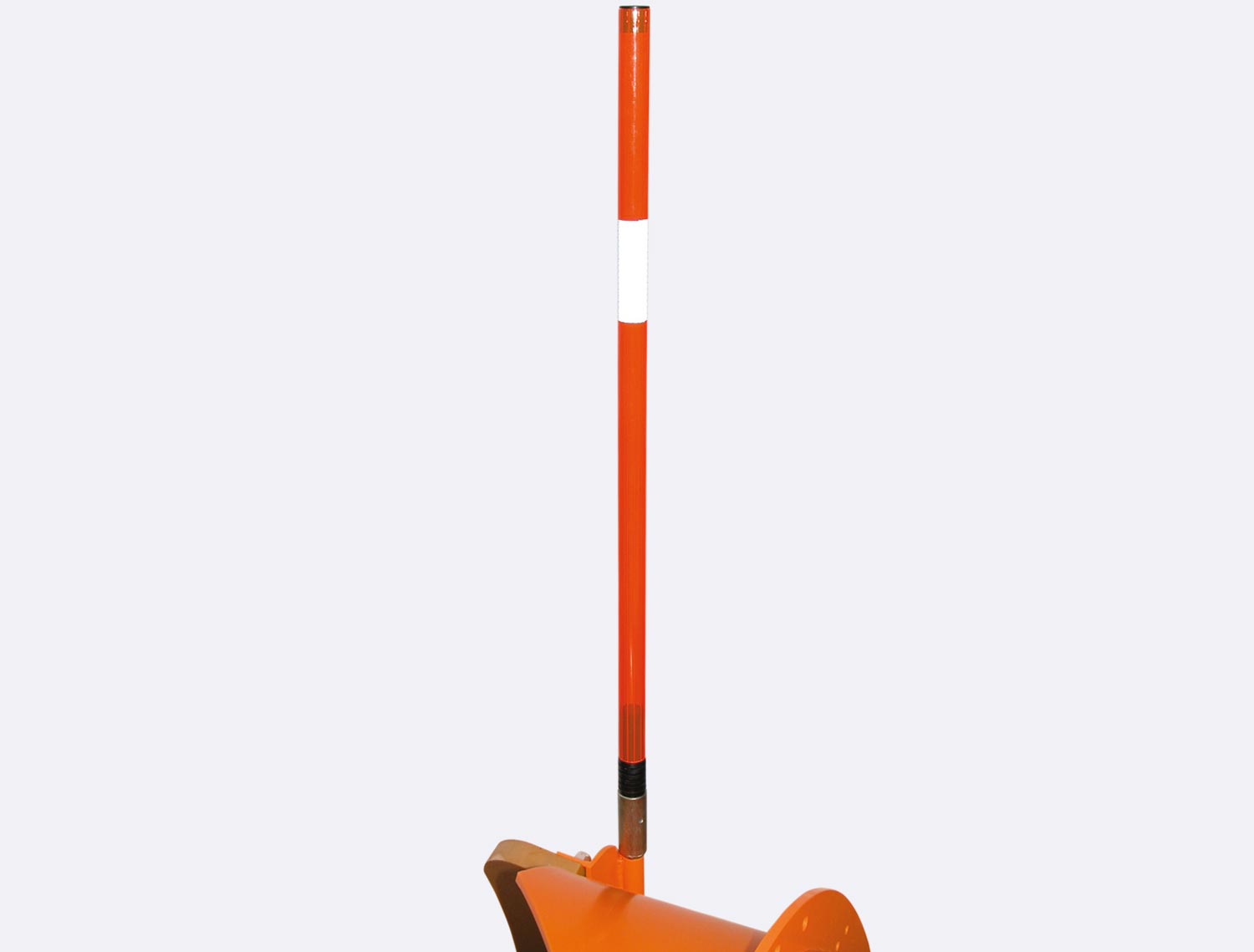 Lumifog orientation aid
As an alternative to the conventional flag on the plough ends, ZAUGG now also offers socalled Lumifog reflective rods as a new orientation aid for the driver and oncoming traffic. These can also be equipped with LEDs on request.